TruSculpt® 3D Fat Reduction/Body Contouring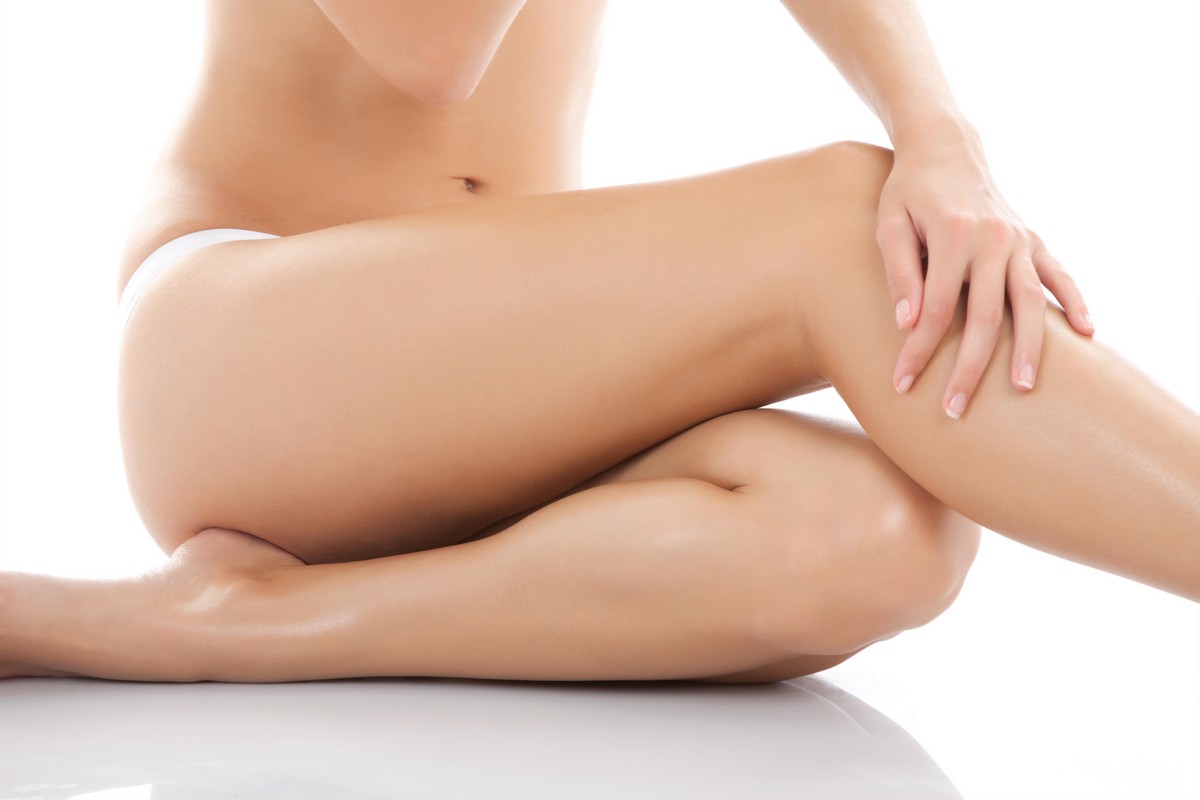 Diet and exercise not working on that stubborn fat?
TruScuplt 3D is the newest non-surgical, body sculpting treatment available in Winnipeg today. It reduces fat and tightens skin tissue by delivering targeted, repeatable and uniform therapeutic heat to deeper layers of skin and fat resistant to diet and exercise. This TRU 3D approach ensures the highest possible clinical results in the shortest possible treatment time. In fact, studies show dramatic results with 24% fat reduction after a single 1-hour TruSculpt® 3D treatment.
TruSculpt® 3D body sculpting treatment works best on arm backs, bra-lines, abdomens, flanks and thighs. It contours your skin and improves the overall look of common concerns like:
muffin tops,
love handles and saddlebags,
bra-line bulge
Treatment in: 1 hour
Results in: 12 weeks
Results last: Retreatment not needed with proper diet and exercise, but you may need more than one treatment. This should only be considered if you do not want liposuction and you have a small problem area. Fees are over $2000.
Before and After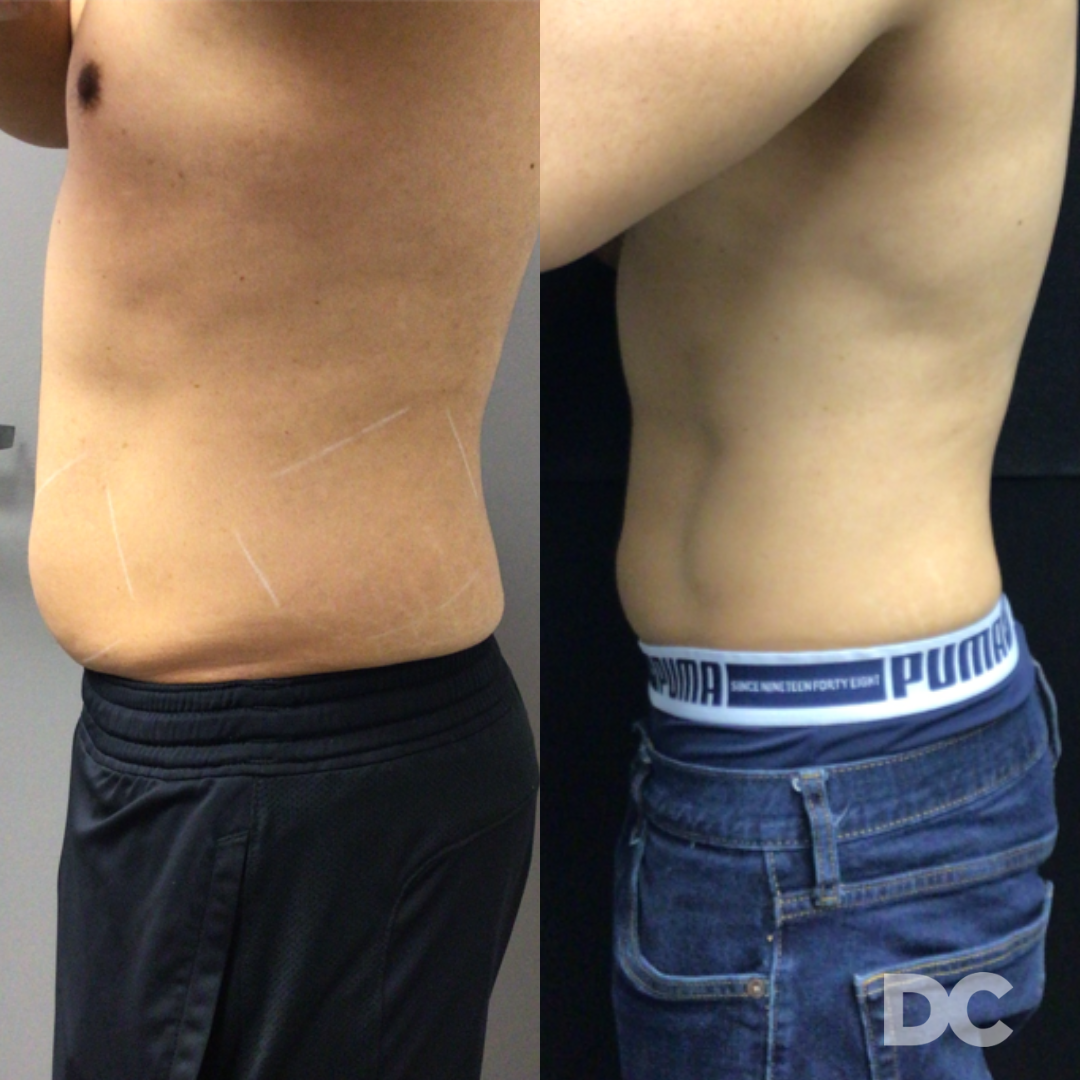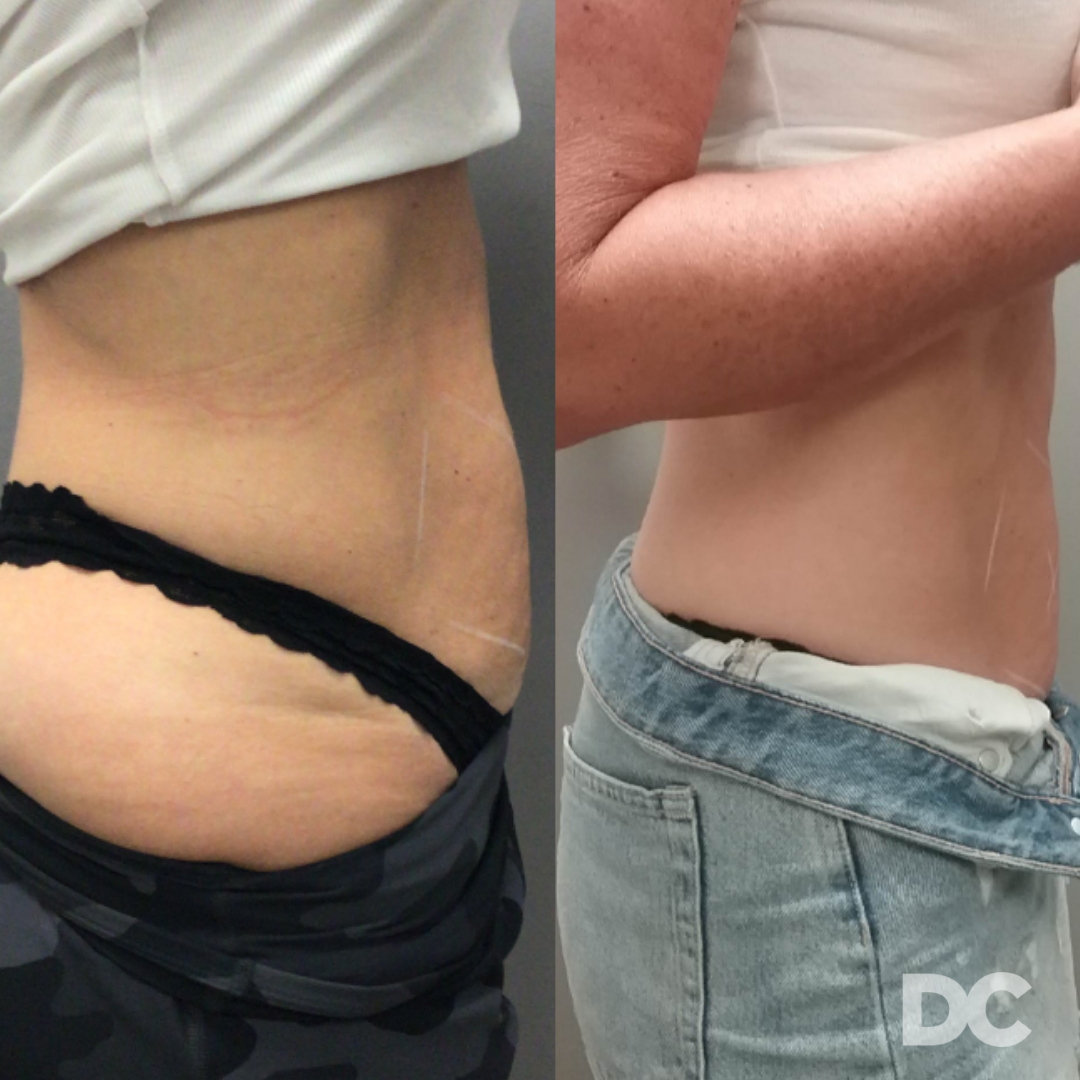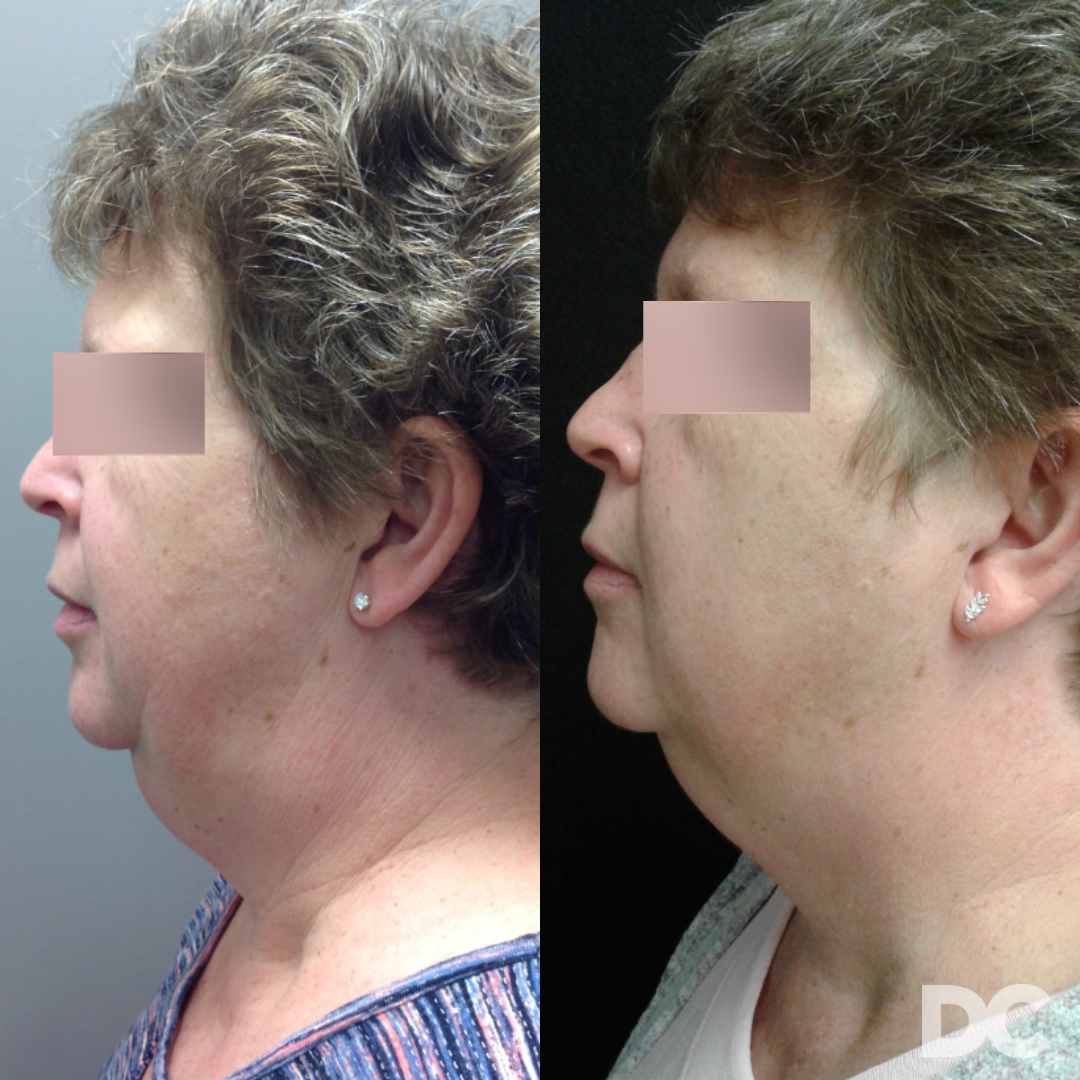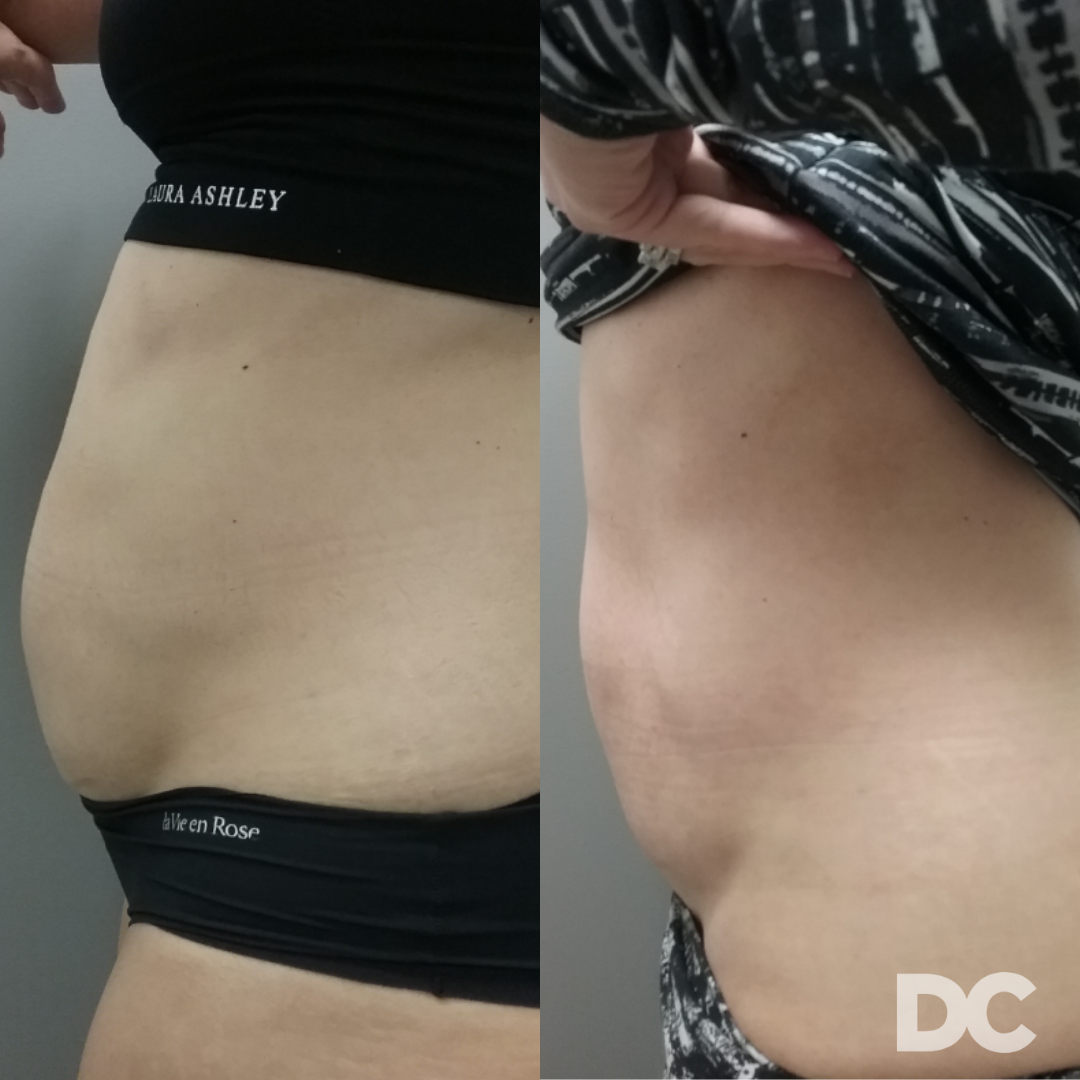 Videos
Additional Information
How long does a treatment take?
Procedure time depends on the number of areas treated. To treat a full abdomen and both flanks will take about one hour.
How many treatments will I need?
You should see results after one treatment, although some patients choose to have a second treatment for final tweaks or to treat additional areas.
When will I see results?
Right after the treatment, your body will start to break down and flush out the remnants of the fat cells that have been treated, which begins the reduction in the treated area's circumference. Everybody is different, but most people see noticeable results 6-8 weeks after being treated.
Is there any downtime after the treatment or side effects?
There is no downtime or side effects after the treatment. You can return to all normal activities immediately. The treatment area may feel tender for a few days following the procedure.
Will I experience discomfort?
While the TruSculpt® 3D system generates deep heating to diminish fat cells, people generally experience little discomfort. The procedure has been compared to a hot stone massage. You should be able to return to your daily routine immediately after the treatment.
Is TruSculpt® 3D right for me?
Yes! TruSculpt® 3D is safe for all skin types and it's ideal for large areas, hard-to-reach spots and even petite patients.
In just 30 days, you can discover a firmer, smoother, more confident you!
Book a free cosmetic consultation today online or by calling 204-474-1221.