Face Shaping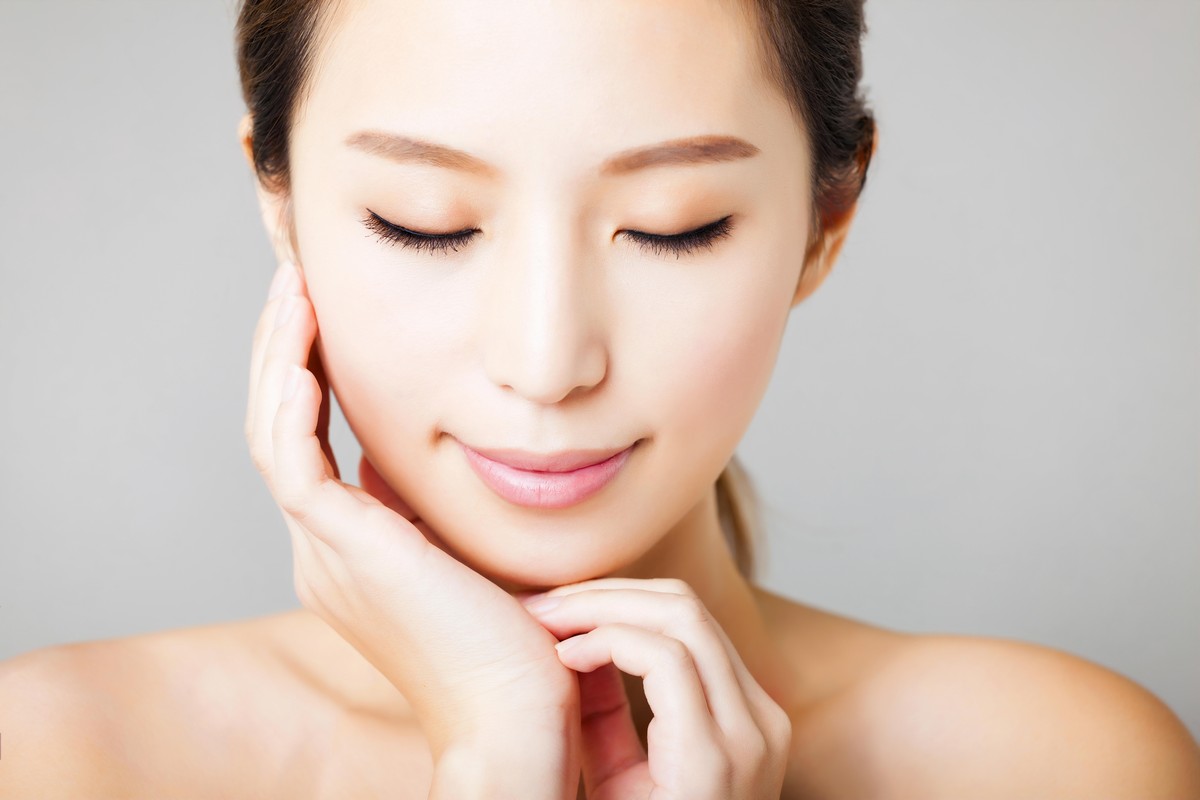 Some patients want their face to look slimmer and some want their face to look naturally fuller, replacing volume lost with time. With time we lose collagen, elastin, muscle, fat and bone and this leads to use sinking, sagging and wrinkling.
We can bring back a more youthful look replace and supporting areas that are declining such as temples, cheek, sagging brows, jowls. For those with a wide face, we can add volume to key areas to make the face look slimmer and relax masseters and salivary glands to thin the face.
Before and After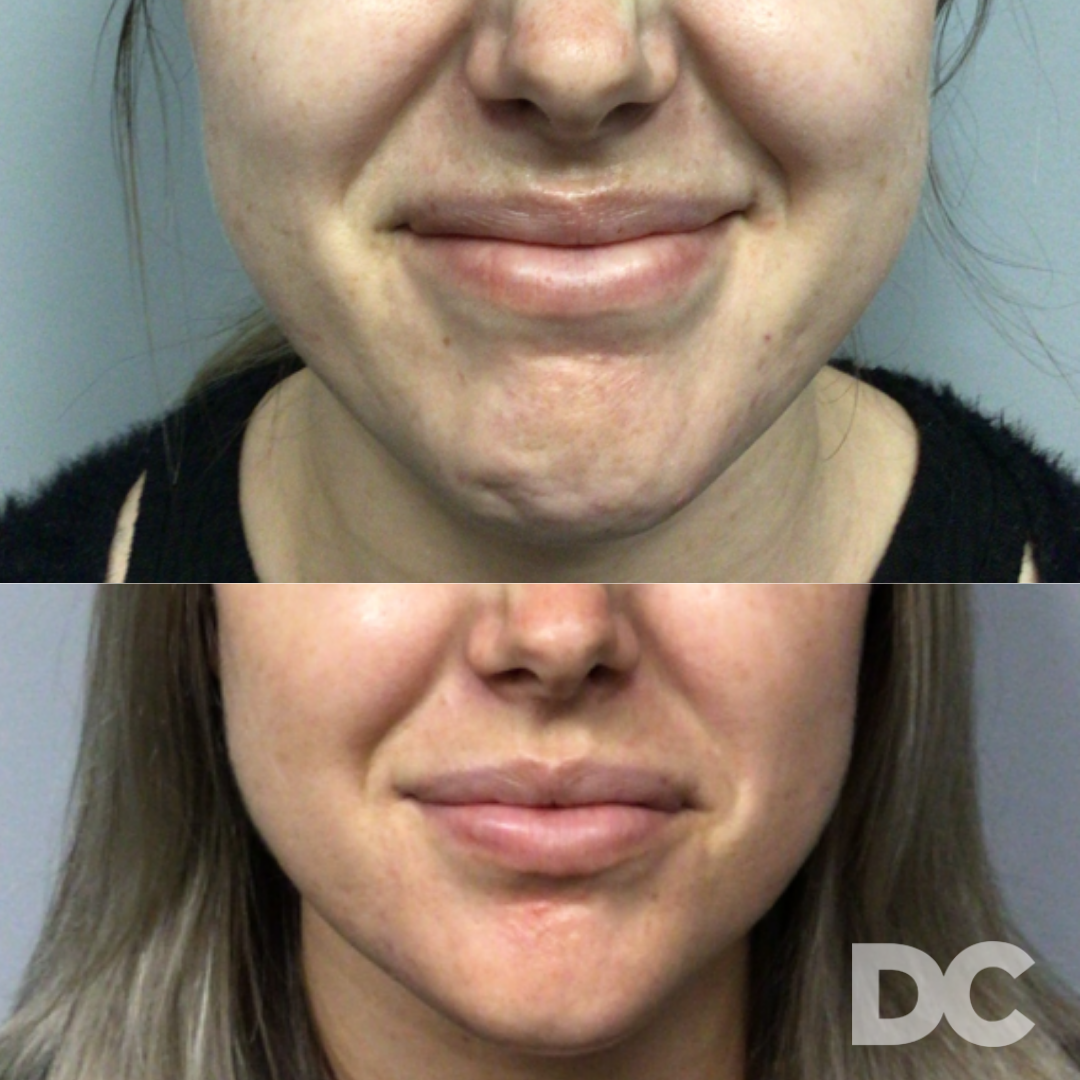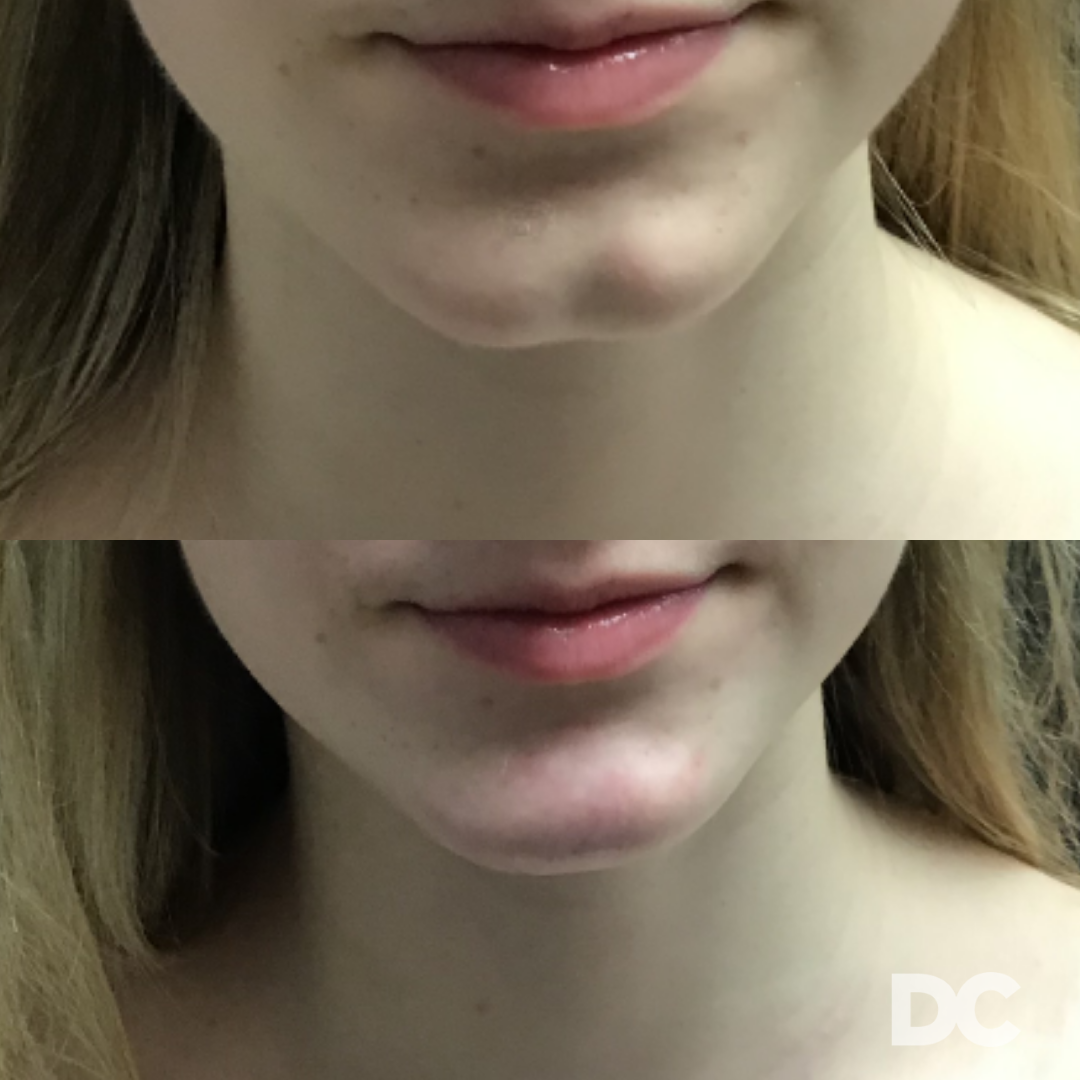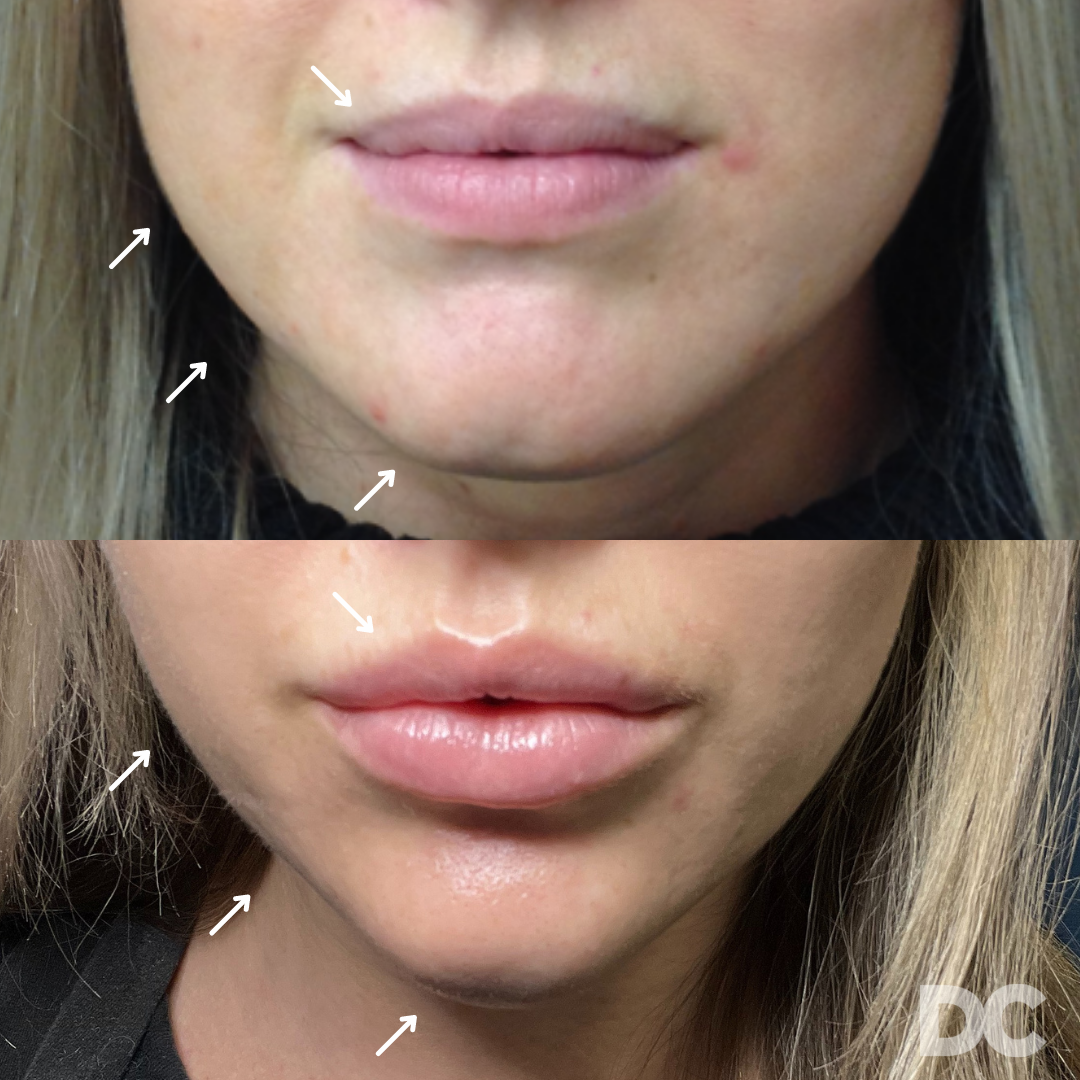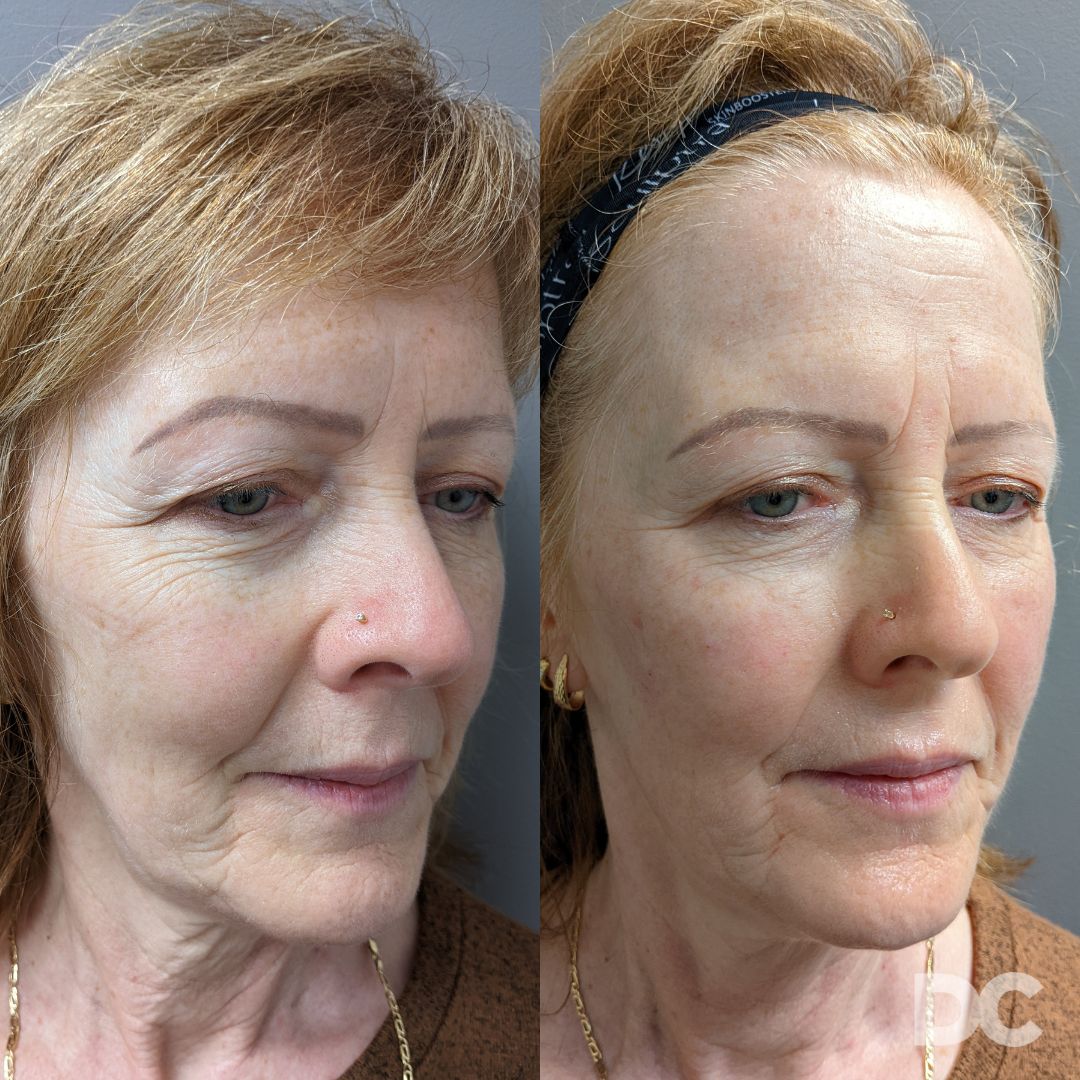 Book a free cosmetic consultation today online or by calling 204-474-1221.
The Derm Centre' team of skin professionals can recommend a personalized skin care and treatment program that is medically-safe and clinically effective for you. At each consultation, we will:
Review your skin concerns and your medical/treatment history
Conduct a thorough examination of your skin
Explain any recommended treatments, frequency and costs
Review pre and post-treatment care instructions
Answer any questions you may have to ensure you are comfortable with your treatment options