Tattoo Removal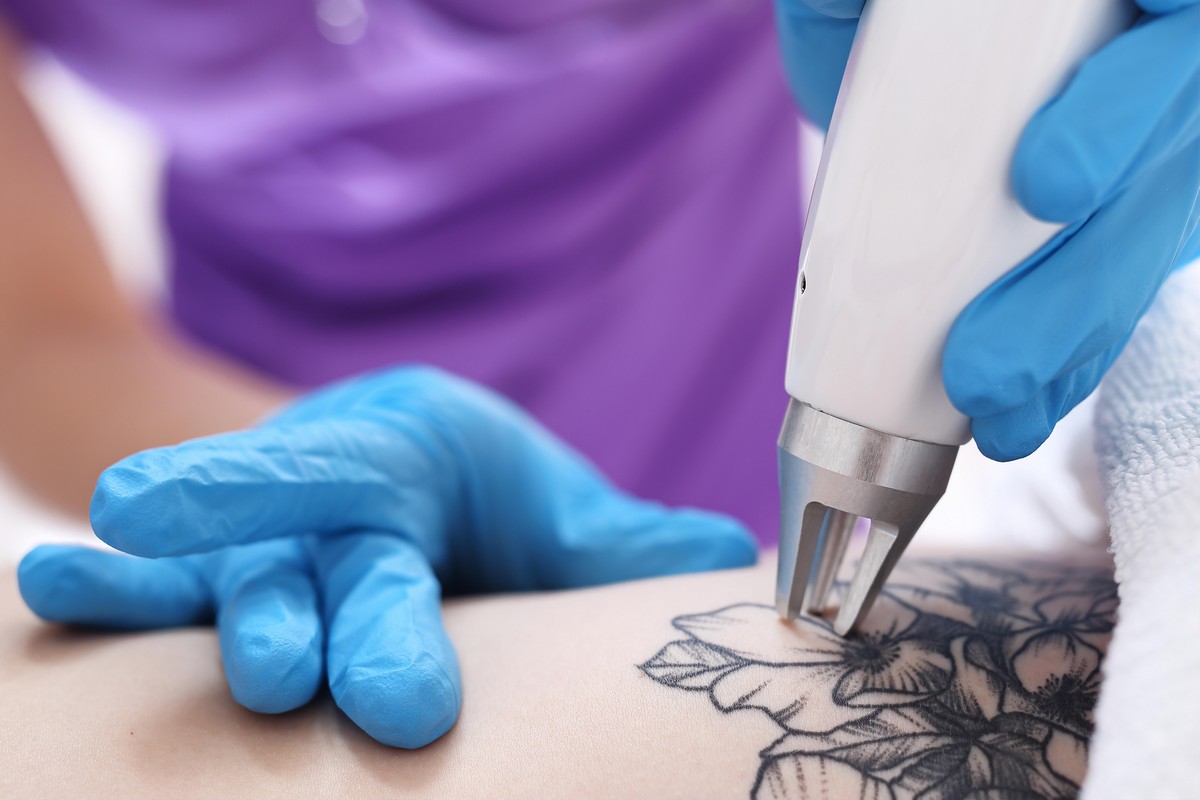 Sometimes, tattoos don't have to be forever! If you have a tattoo you don't like anymore, maybe you never have, or simply just don't want anymore, we can help. There are laser treatments available to help erase that tattoo - and the regret!
Potential treatments
Before and After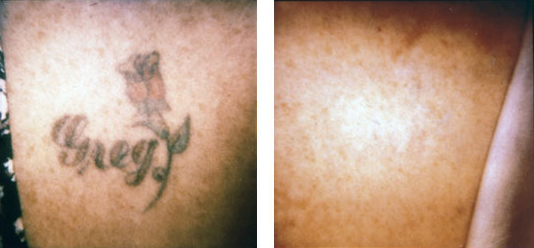 Additional Information
How does it work?
When tattoos are created, a needle punctures the skin and delivers ink deep into the dermis. Puncturing the skin causes a wound-healing response, which sends your body's immune system into action. Cells called macrophages move into the area to attempt to clear away the ink. The ink cells, however, are too large to be carried off, so the ink remains a permanent part of your skin.
When the Derm Centre tattoo removal is performed, the Alex TriVantage™ laser is absorbed into your skin and drawn to the specific colours in the ink cells. The laser breaks the ink into tiny particles, and they are carried off through your body's natural processes.
Book a free cosmetic consultation today online or by calling 204-474-1221.
The Derm Centre' team of skin professionals can recommend a personalized skin care and treatment program that is medically-safe and clinically effective for you. At each consultation, we will:
Review your skin concerns and your medical/treatment history
Conduct a thorough examination of your skin
Explain any recommended treatments, frequency and costs
Review pre and post-treatment care instructions
Answer any questions you may have to ensure you are comfortable with your treatment options