Latisse®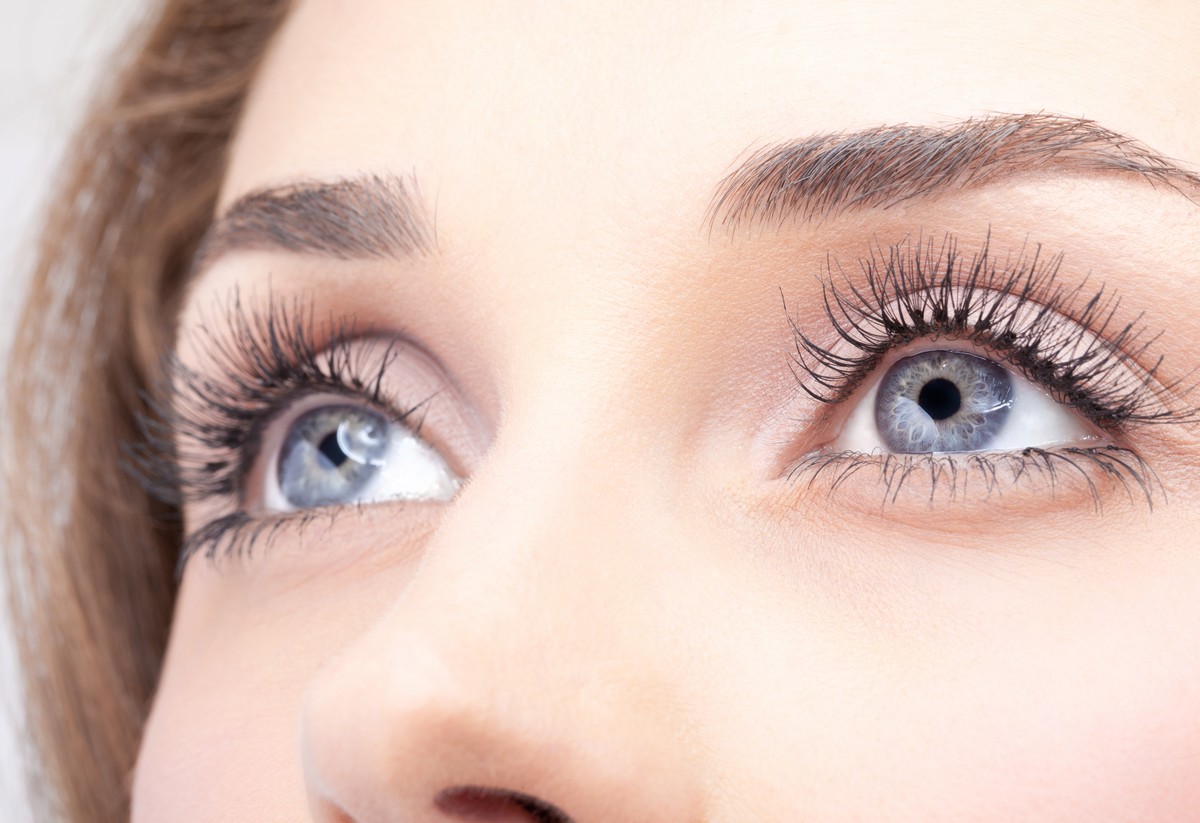 As we get older, our eyelashes can start to thin and fall. This is a condition known as hypotrichosis of the eyelashes and is very common. Fortunately, there are is a safe and effective solution called Latisse®, that will have you batting those beautiful long lashes in no time.
Latisse® is a solution that makes the lashes become longer, darker and thicker. The active ingredient in Latisse® is Bimatoprost, prolongs the active growth cycle of the lash hairs called anagen. This prolonged growth phase means more lashes present at the same time, longer lashes, and a darkening of the lashes. Most people see results in 8 weeks, with full results in 16 weeks.
Before and After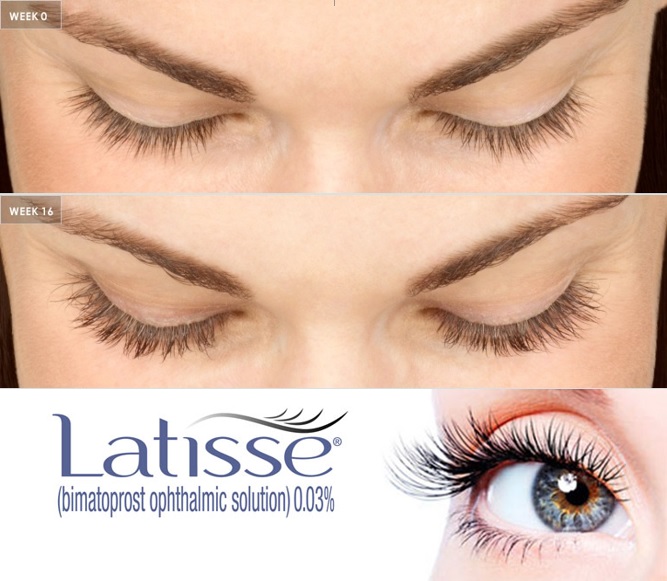 Videos
Additional Information
How does Latisse® make my lashes so long?
The active ingredient, Bimatoprost, prolongs the active growth cycle of the lash hairs called anagen. This prolonged growth phase means more lashes present at the same time, longer lashes, and a darkening of the lashes.
Is Latisse® different from other lash products?
The main difference is that it is the only Health Canada and FDA approved solution for lash growth. Latisse® has the clinical studies to back up their claims. The application of any active medication to your eyelash margin, especially around your eyes, requires some attention to safety and detail. Latisse® is the only product that comes with sterile applicators to prevent the introduction of bacteria and contaminants into the solution. Other lash growth products sold may or may not improve the appearance of your lashes for there are no actual clinical studies to support the claims. Latisse® works!
How long before I will see results with Latisse®?
Most women see results in 8 weeks, with full results in 16 weeks. Around the 12th week, most patients say they see a "pop" in eyelash growth. Continued use is required to maintain effects. If you stop using Latisse®, your eyelash growth patterns will return to what they were previous to treatment.
Who provides Latisse®?
The Derm Centre! It can only be administered by prescription through a licensed physician office. Current patients may call the office to obtain their Latisse® as we will already have your medical records and can review them to determine whether you are a candidate. Application instructions will be reviewed with you to ensure the best results. Patients who have not been to The Derm Centre before will need to be seen by Dr. Taraska or one of our skin specialists before the prescription product can be sold to you. A small consultation fee for new patients is charged but is fully applied to the cost of your Latisse® should you chose to join the thousands of women using Latisse® today.
How do I use Latisse®?
Latisse® is intended for use on the skin of the upper eyelid margins at the base of the eyelashes only. Use the sterile applicators provided to apply one drop of Latisse® to the brush. Then apply the solution to the eyelash margin of the upper eyelid. Repeat for both eyelash margins. Then throw away the applicator brush and use a fresh applicator each time to prevent infections. Do not apply to the lower eyelids. If you have glaucoma, are using other products in the same class for elevated intraocular pressure (IOP), or if you have a history of abnormal IOP, you should only use Latisse® under the close supervision of your doctor.
Any excess solution outside the upper eyelid margin should be blotted with a tissue or other absorbent material to reduce the chance of irritation or darkening of the skin. It is also possible for a difference in eyelash length, thickness, fullness, pigmentation (darkness), number of eyelash hairs, and/or direction of eyelash growth to occur between eyes. Results may vary for each eye. If this rare change occurs, the differences will usually go away if you stop using Latisse®.
If I apply more Latisse®, will I get faster results?
No. Latisse® works gradually over the 8-16-week treatment period. Use of Latisse® more than once a day will not increase the growth of eyelashes. Please follow the directions as instructed by The Derm Centre.
What should I do if I get Latisse® solution in my eye?
Latisse® is an ophthalmic drug product that was originally created for glaucoma and used directly into the eye. If any gets into the eye, it is not expected to cause harm. The eye does not need to be rinsed.
What are the potential side effects?
The most common side effects after using Latisse® solution are an itching sensation in the eyes and/or eye redness. This was reported in only a few patients (<4%) in the clinical study. Less common side effects, which typically occur on the skin close to where Latisse® is applied, or in the eyes include skin darkening, eye irritation, dryness of the eyes and redness of the eyelids. If Latisse® patients develop a new ocular (eye) conditions, they should immediately seek their physician's advice concerning the continued use of Latisse® solution. Examples include trauma, infection, experience a sudden decrease in visual acuity, have ocular surgery or develop any ocular reactions, particularly conjunctivitis and eyelid reactions. While very infrequent, increased iris pigmentation has occurred when Latisse® was administered.
Book a free cosmetic consultation today online or by calling 204-474-1221.
The Derm Centre' team of skin professionals can recommend a personalized skin care and treatment program that is medically-safe and clinically effective for you. At each consultation, we will:
Review your skin concerns and your medical/treatment history
Conduct a thorough examination of your skin
Explain any recommended treatments, frequency and costs
Review pre and post-treatment care instructions
Answer any questions you may have to ensure you are comfortable with your treatment options