Colorescience® Skin Care Products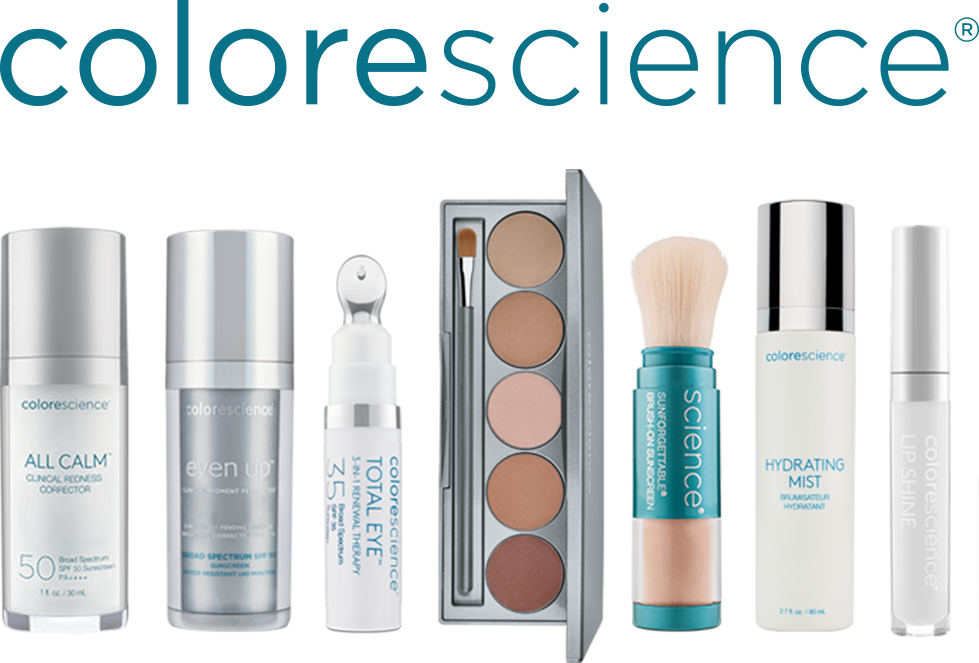 Colorscience Sunforgettable Brush-On Sheild
In shades fair, medium, tan, and dark
This all-powerful, all-mineral skin shield provides complete protection in one convenient, on-the-go application-alone or over makeup. The only powder sunscreen recommended by the Skin Cancer Foundation for Active use.
Colorscience Sunforgettable Flex Tinted Mineral SPF
In shades fair, medium, tan, and dark
A lightweight mineral sunscreen with tinted color coverage immediately evens skin tone for a flawless look. This hydrating, antioxidant-rich all-mineral formula is powered by patented EnviroScreen® Technology - which means comprehensive defense against UVA/UVB, Blue Light, Pollution, and Infrared radiation, combined with advanced antioxidants and nourishing, hydrating ingredients for long-term skin health.
FLEX features innovative, iron oxide pigments that bloom in your fingertips to deliver tone-adapting buildable color coverage with a demi-matte finish.
Available in four uniquely flexible shades, each ideal for a broad range of skin tones and under tones. For all skin types.
If you are not sure between two shades, we recommend getting the lighter one.
Colorscience Lip Shine SPF 35
In shades rose & coral
The healthy lips essential. A nourishing treatment for plump, soft, and smooth lips formulated with peptides, hyaluronic acid, and vitamin E antioxidants to hydrate, refine texture, and condition. This beautiful gloss features a subtle pop of color, plus all-mineral SPF 35 to protect the delicate skin on lips.
Total Eye 3-In-1 Renewal Therapy SPF 35
In shades fair, medium, tan, and dark
Treat your eyes to Total Eye® 3-in-1 Renewal Therapy SPF 35 to visibly improve the appearance of dark circles, puffiness, fine lines, and wrinkles while protecting the delicate eye area against photoaging with 100% SPF 35 mineral sunscreen.
Not sure which product is best for you?
Book a free cosmetic consultation today online or by calling 204-474-1221.