Laser Treatments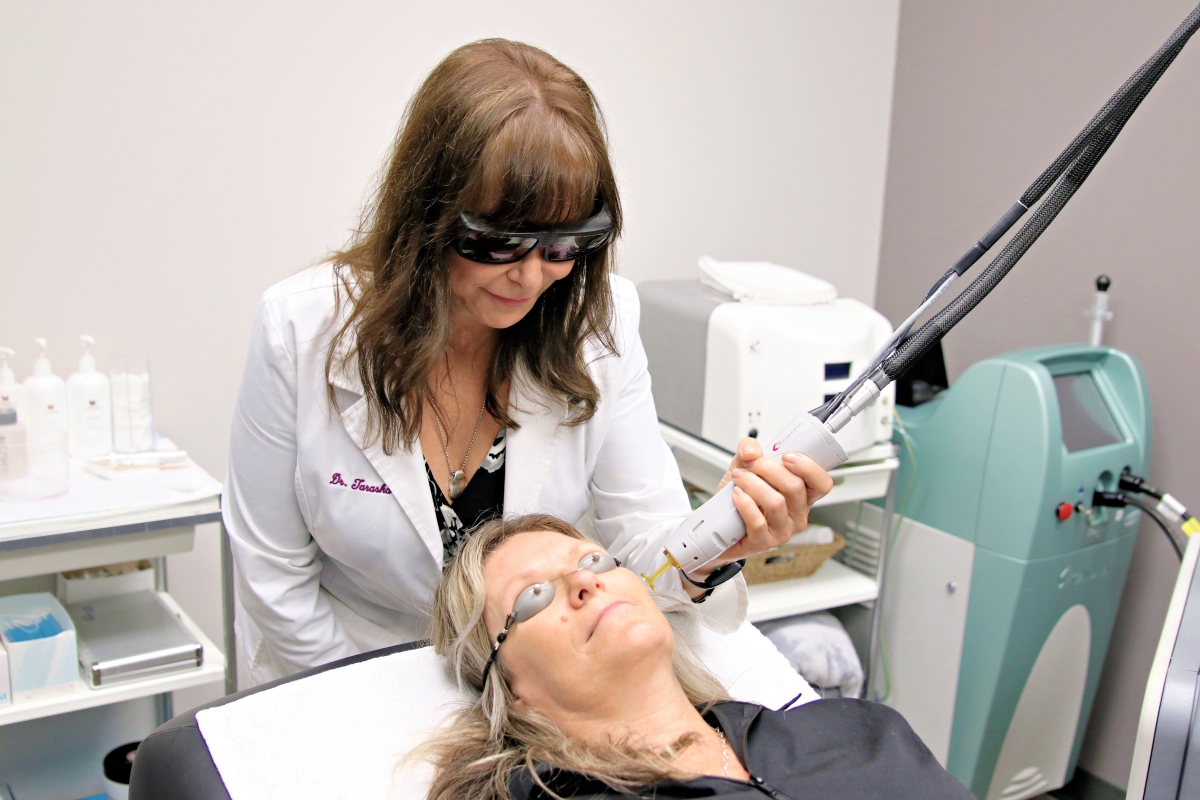 There are many different laser devices and a doctor should be overseeing your treatments to ensure you have a safe and effective treatments.
Laser is a specific and focused wavelength of light used to treat a problem, inducing powerful improvements in the skin with low risk and down time.Prior to laser and light treatments, more invasive and surgical procedures were used to treat the skin, which posed significant risks and had much longer recovery times.
The Derm Centre Laser and light treatments are excellent for treating different skin concerns such as acne scars, aging and dull skin, lines and wrinkles, pigmentation or discolouration and unwanted hair removal.
More information on specific treatments
Book a free cosmetic consultation today online or by calling 204-474-1221.
The Derm Centre' team of skin professionals can recommend a personalized skin care and treatment program that is medically-safe and clinically effective for you. At each consultation, we will:
Review your skin concerns and your medical/treatment history
Conduct a thorough examination of your skin
Explain any recommended treatments, frequency and costs
Review pre and post-treatment care instructions
Answer any questions you may have to ensure you are comfortable with your treatment options