Laser Photofacials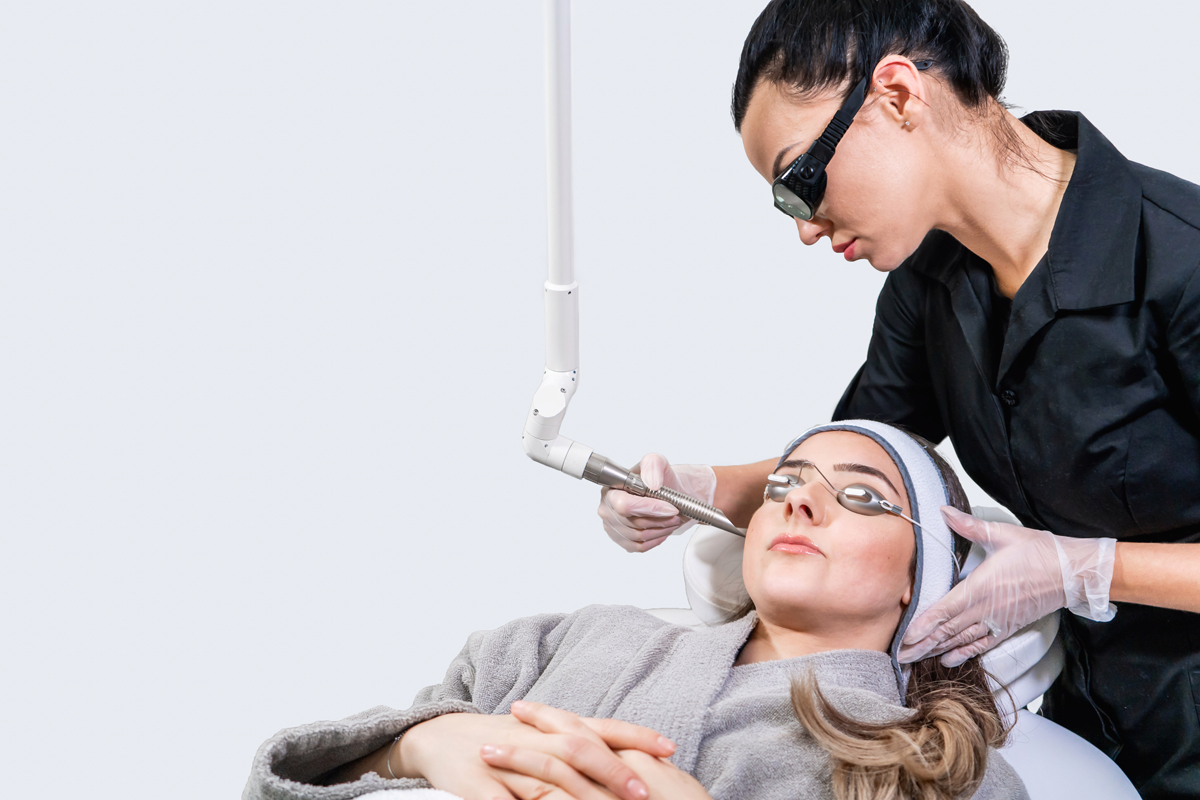 A photofacial treatment helps to improve sun-damaged skin and other skin imperfections through photo rejuvenation, giving the skin a more even tone and more youthful appearance. It is the second most common laser or light treatment performed in North America after hair removal. At The Derm Centre we offer the GentleMax Pro® Laser. Treatments are gentle offering gradual results with minimal patient downtime and risk of side effects.
The Derm Centre always recommends photofacial packages as more than one treatment is suggested to receive the best results. By purchasing a Derm Centre package clients receive exceptional savings!
What can photofacials treat in the skin?
Appearance of photo-aged skin
Removes age spots (sun-induced freckles)
Most benign brown pigments - brown spots, lentigines, melasma
Vascular Lesions - spider veins, redness, broken blood vessels
Acne and Rosacea
Hair removal
Fine lines, wrinkles
Skin tone and Re-texture
What areas of the body can be treated with a photofacial?
All areas can be treated. The gentle, non-ablative treatments use broad spectrum light to treat the face, chest, neck, hands, arms and legs - virtually anywhere that sun damage shows.
How does it work?
A spectrum of light is converted into heat energy to improve imperfections in the skin. The selected light targets chromophores which are colour pigments found in the skin such as melanin in brown spots and freckles and hemoglobin in broken or dilated blood vessels. The light waves can also target specific protein molecules in acne bacteria and in collagen. Photofacials are treated with The GMAX Pro Laser at The Derm Centre, which treats skin imperfections, sun damaged changes and rosacea without disruption to the skin's surface. Intensed Pulsed Light (IPL) activates natural collagen and elastin production in the active skin cells (fibroblasts), improving the skin's overall texture and complexion. Skin rejuvenation treatments overall improve the skin's colour and texture, reduce fine lines and wrinkles and minimises open pores.
How many treatments will I need?
For best results, on average we recommend completing 4 to 6 treatments, 3 to 4 weeks apart. As the condition of skin and individual expectations will differ the number of treatments required may vary. During your free pre-treatment consultation, The Derm Centre Skin and Laser Specialist will discuss a personalised treatment plan with you.
How do I prepare for my visit?
The Derm Centre provides a free consultation prior to any cosmetic treatments to provide you with important information on the treatment process, and to provide pre and post care instructions that are important to your health and safety.
You cannot be treated if you have had ultra violet (UV) exposure from the sun or sun beds within the past 4 to 6 weeks and spray tans stain the outer skin cells. If you have a tan or any artificial colour there is a higher risk for hypopigmentation and complications. Do not take any medications that could make your skin more photosensitive and always use sun screen.
The use of any aspirin, ibuprofen and other anti-inflammatory or blood thinning medications may increase the risk of bruising. Please contact your physician before discontinuing the use of any medication before treatment.
Is it painful?
Tolerance levels vary for all. In most cases clients will say that they felt no pain or a slight sensation that was minimal and tolerable. It will feel like an elastic band snapping on the skin surface. The GentleMax Pro® Laser uses a cooling technology, so that after the laser targets the skin there is a cool burst of air to soothe the area.
Will I be happy with my results?
Photofacial treatments are recognized for a very high measure of patient satisfaction. Patients are very pleased with treatment results because the process treats the full face, neck, chest or hands, rather than addressing a single isolated area or imperfection. With a series of treatments, GentleMax Pro® Laser technology can help restore a more youthful appearance without patient downtime or a prolonged recovery necessary after other types of treatments.
Who should not have a Photofacial treatment?
Pregnant Woman or anyone with:
An autoimmune disease or connective tissue disorders
Recently sun tanned skin ( including tanning beds and tanning foams)
A history of Accutane / Isotretinoin / Epuris
Acute herpes episode at time of treatment
a history of photosensitivity
a history of seizures
Before and After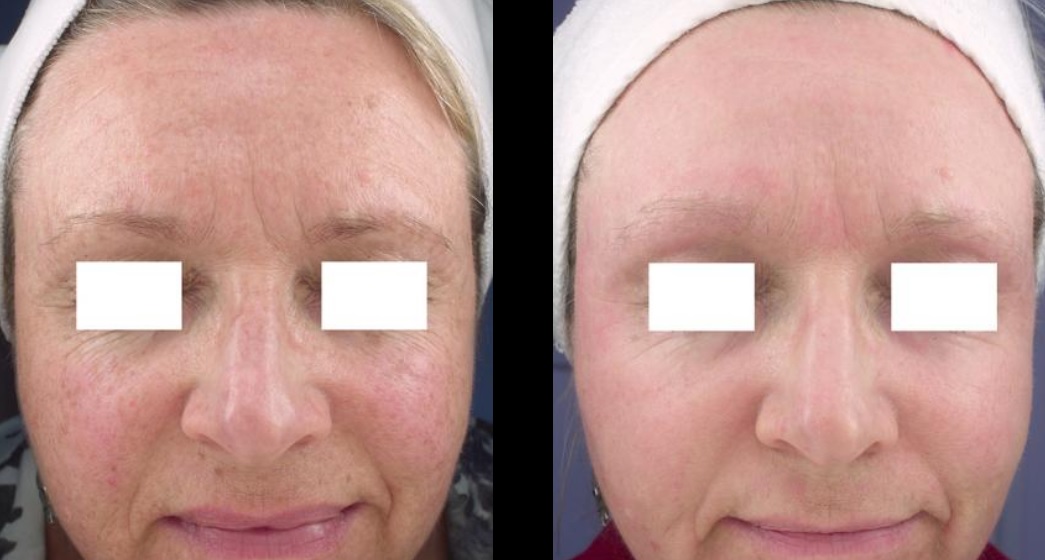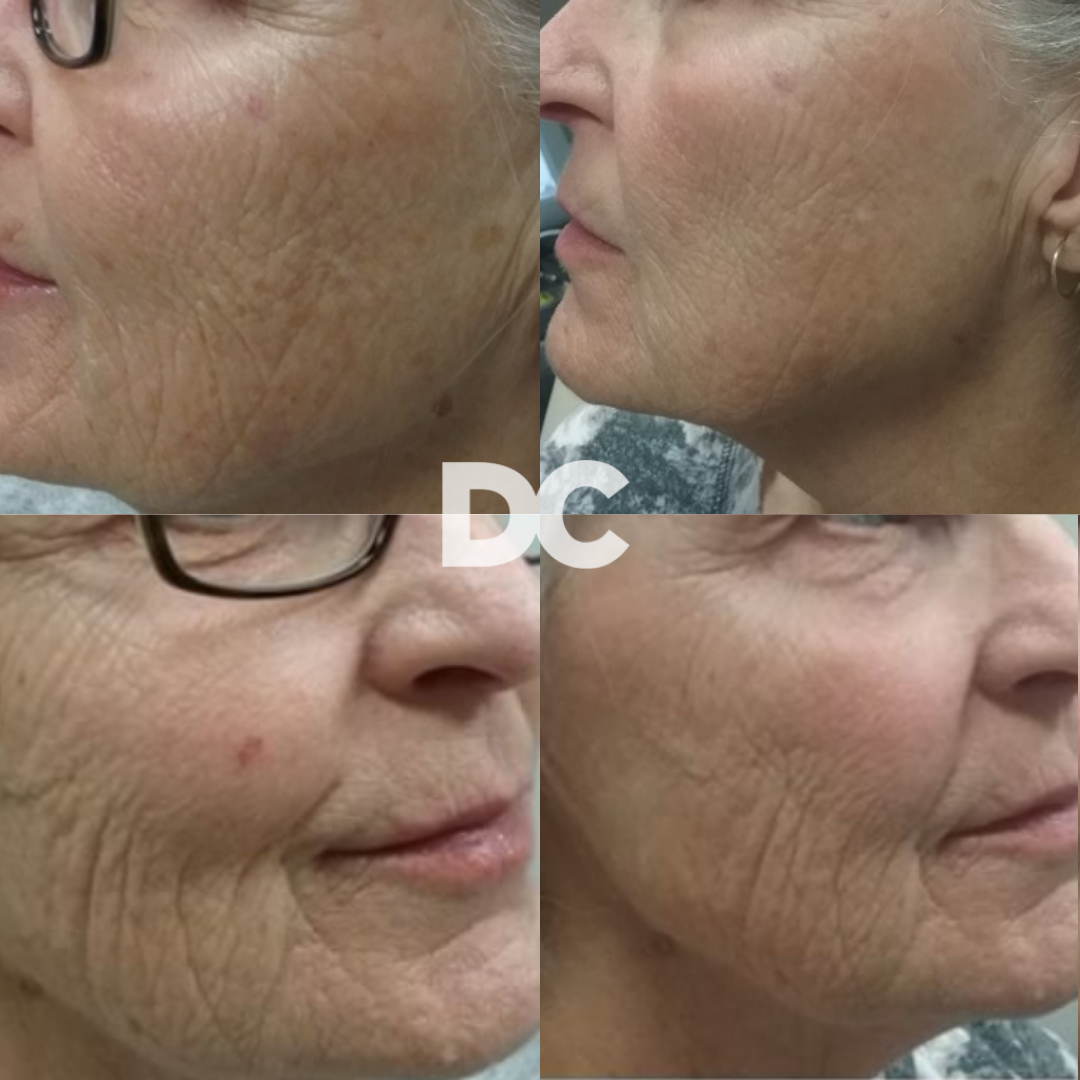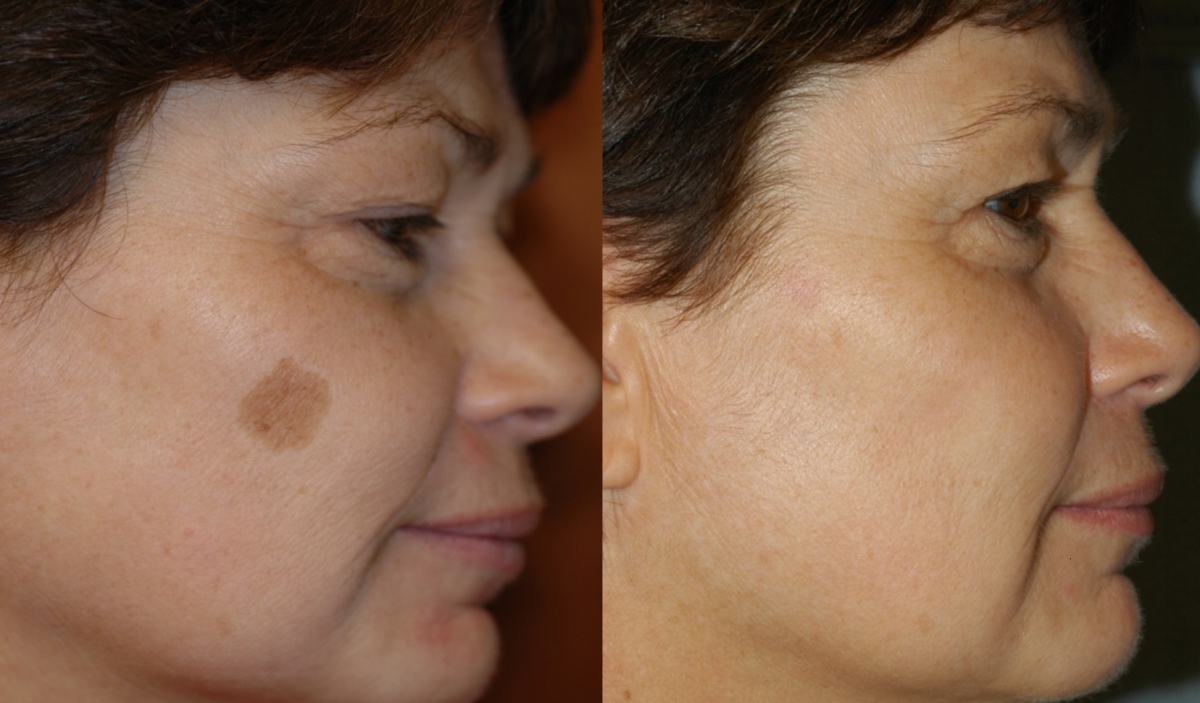 Book a free cosmetic consultation today online or by calling 204-474-1221.
The Derm Centre' team of skin professionals can recommend a personalized skin care and treatment program that is medically-safe and clinically effective for you. At each consultation, we will:
Review your skin concerns and your medical/treatment history
Conduct a thorough examination of your skin
Explain any recommended treatments, frequency and costs
Review pre and post-treatment care instructions
Answer any questions you may have to ensure you are comfortable with your treatment options