Botox®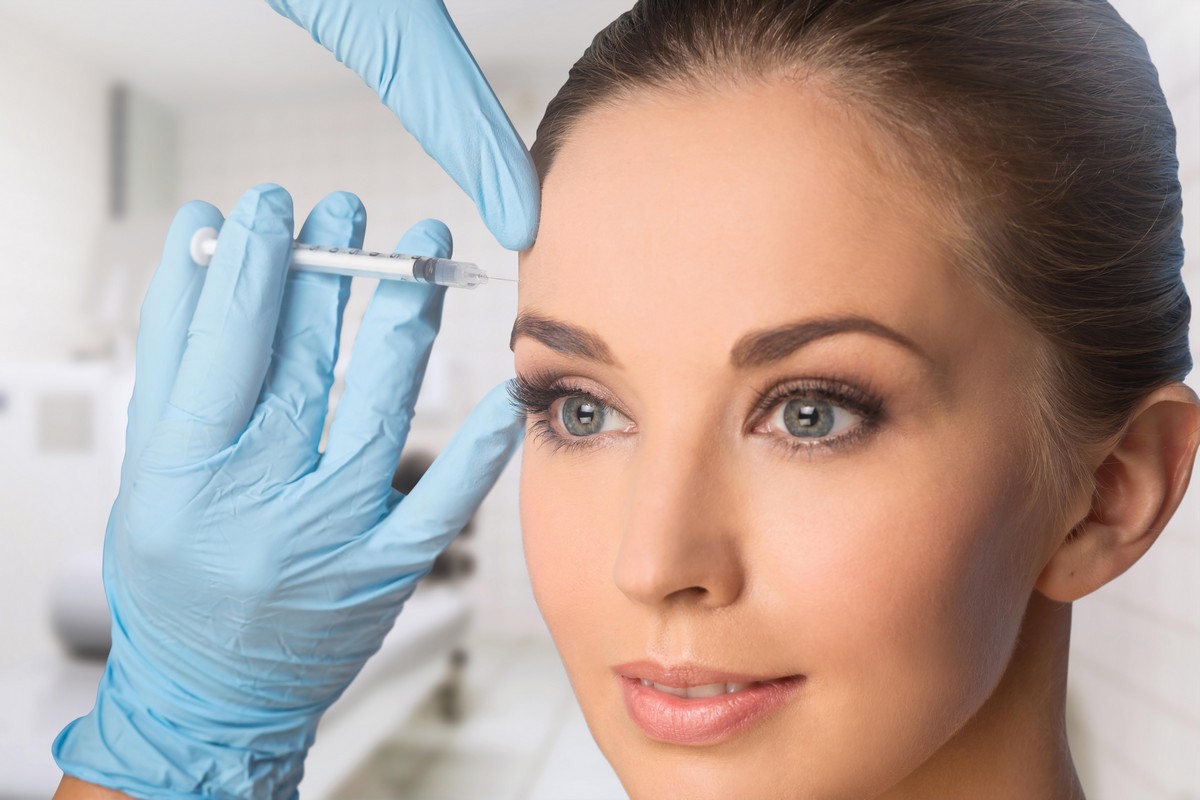 Botox® in Winnipeg at the Derm Centre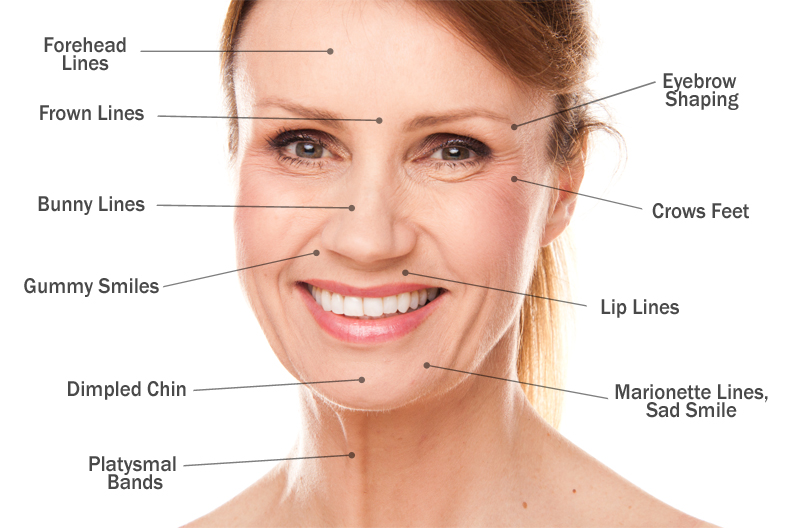 Botox® Cosmetic is a protein that blocks nerve stimulation of muscles. It is used to cosmetically relax the muscles that cause unwanted wrinkles in your face giving you a younger more relaxed, fresh appearance. Deep frown lines can virtually disappear or soften in appearance, as well as other wrinkles such as crow's feet, forehead wrinkles and smoker's lines above the lip. More than just smoothing out frown lines and wrinkles, Botox® Cosmetic injections can create a lifting effect by relaxing the muscles that pull down on the eyebrows giving a brighter, more youthful look. Dr. Victoria Taraska has been successfully using Botox® Cosmetic in her Winnipeg cosmetic treatment clinic as an anti-aging treatment and has been doing injections since 1998.
Our Winnipeg Botox® Cosmetic clinic the Derm Centre also provides one of the most effective treatments for Hyperhidrosis and sweat management.
Before and After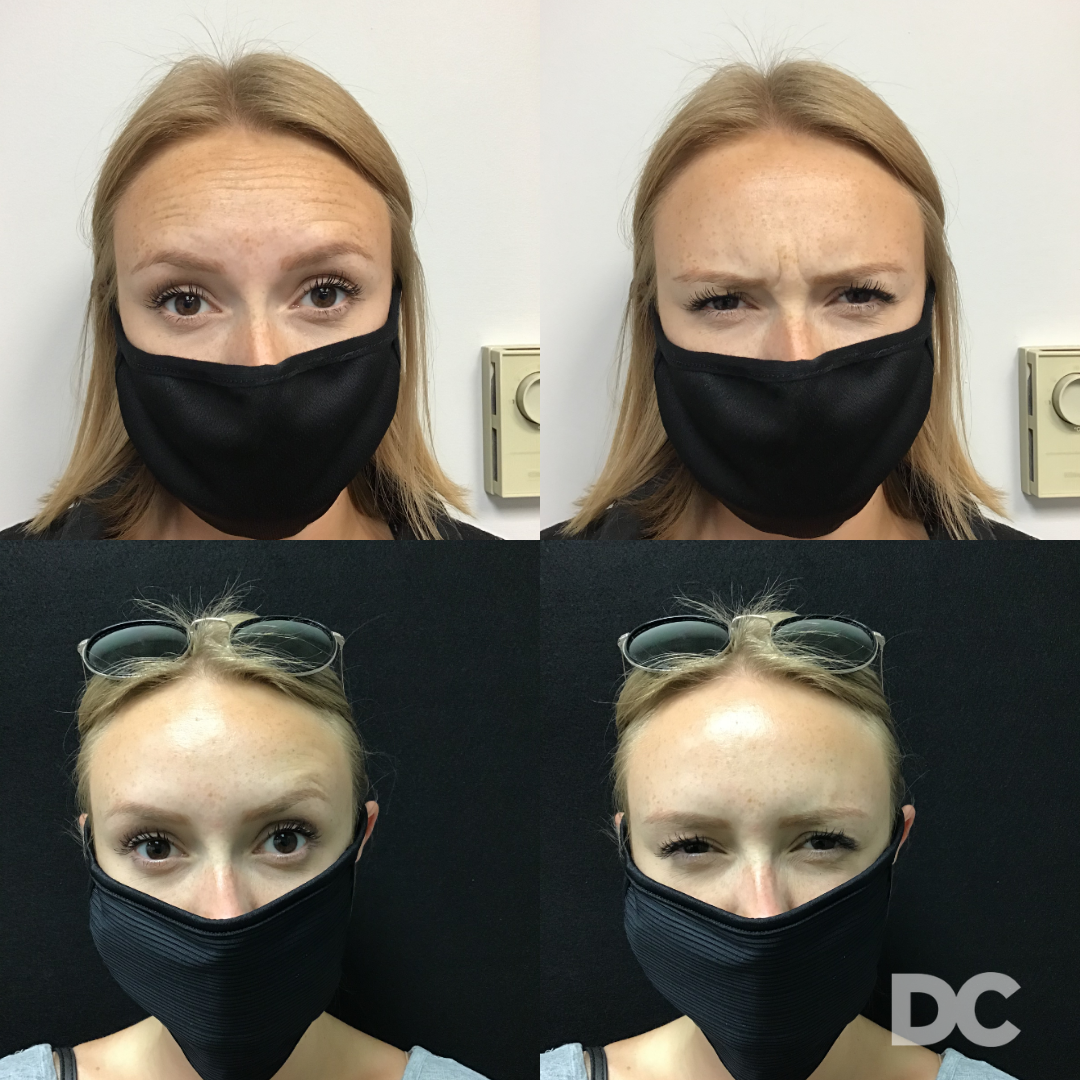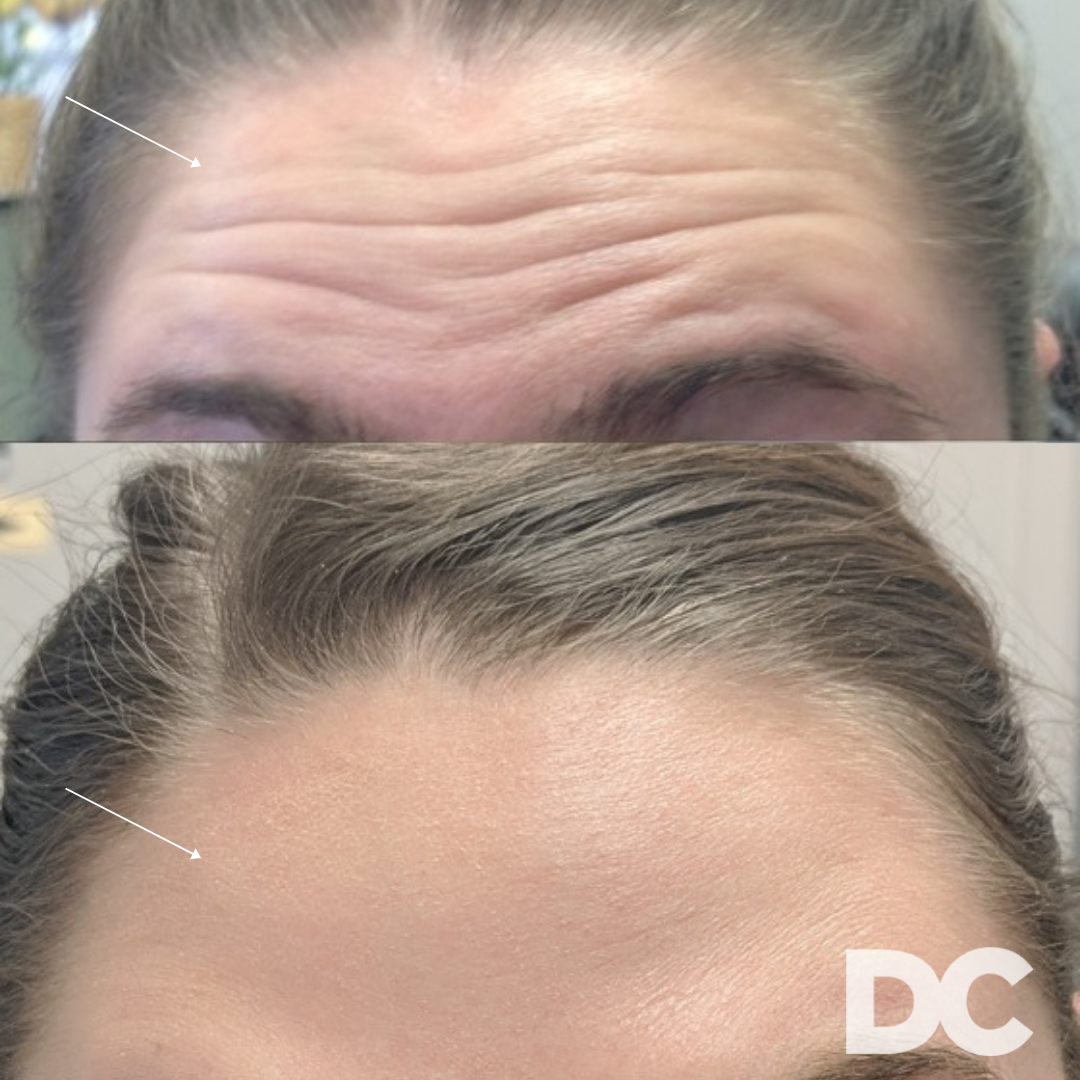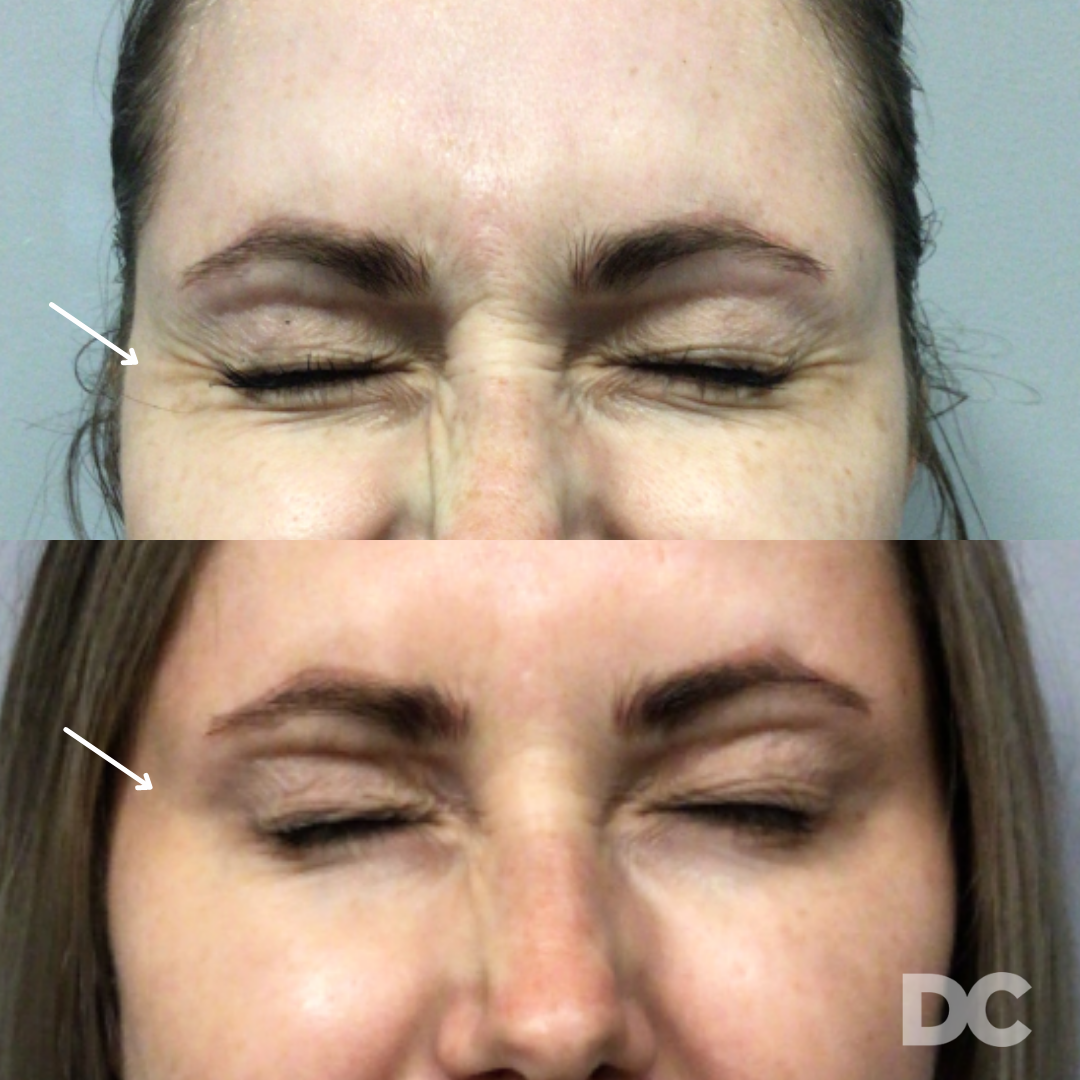 Videos
Additional Information
What types of wrinkles can be treated with Botox® in Winnipeg?
There are three main types of wrinkles that can be treated with Botox - frown lines, forehead lines and eye wrinkles - and many other areas can be reduced with Botox® Cosmetic.
Frown lines (Glabella lines) are most commonly seen in patients with excessive sun exposure and those who have over activity of these muscles often associated with frowning. Frown wrinkles are vertical lines and can signal emotions such as anger, anxiety or fear. People with these types of wrinkles may complain that their family, friends or work colleagues ask why they frown a lot.
Forehead wrinkles appear in horizontal lines in the area between the eyebrows and the hairline. These wrinkles are formed during facial expression to convey emotions such as surprise or empathy.
Eye Wrinkles / Crow's Feet (Periorbital wrinkles) are in the outer corner of the eyes and appear more prominent when laughing or smiling. Crow's Feet Wrinkles can result from excessive sun exposure combined with the skin becoming less elastic with age.
Others:

Asymmetry
Chipmunk cheeks - masseter muscle
Dimpling chin
Gummy smile
Brow lift
Frowning mouth
Neck bands
Lip lines
Is Botox® Cosmetic safe?
YES! And Botulinum is a naturally occurring protein. It was approved for medical use by Health Canada in 1990, and cosmetically in 2001. Over 12 million people in North America have had Botox® Cosmetic injections. Over 10 years of clinical experience involving millions of patients is a testimony to the potential benefits of this treatment. Botulinum Toxin as a muscle relaxant has an excellent safety record and a long record of use in medicine. It has been used successfully in adults and children in variety medical conditions over the last 20 years. It has been used cosmetically to treat facial wrinkles for about 15 years and has become one of the most popular and frequently used cosmetic treatments.
How long does Botox® Cosmetic last?
Botox® Cosmetic lasts 3-6 months with the first treatment and generally longer with subsequent treatments. It is temporary and not permanent so there are no permanent side effects as it is removed from your body safely and naturally. It is important to understand that Botox® Cosmetic is an effective, ongoing treatment for anti-aging, it is not a cure. And, because every patient is different, the degree of relaxation will vary from person to person.
Who does the Botox® treatment in Winnipeg at the Derm Centre?
Dr. Taraska at the Derm Centre does the Botox treatment in Winnipeg or one of her trained nurses can do the injections. It's your choice - they are all highly qualified to do the injections. You should always seek Botox® Cosmetic in an appropriate medical setting from a qualified, licensed, trained physician. Don't be afraid to ask the doctor about her qualifications and experience. We at The Derm Centre in Winnipeg, won't be afraid to answer them.
Is the Botox® treatment painful?
A very small needle is used with minimal discomfort experienced by most clients. No anesthesia is necessary. Patients do not mind some small needle pokes as the results are worth it!
Who should not get Botox® Cosmetic treatments in Winnipeg?
People with infection at the proposed injection site.
People who have previously had an allergic reaction to Botulinum toxin type A injections.
People with muscle problems or chronic diseases affecting the muscles, such as Myasthenia Gravis, Eaton Lambert syndrome.
Children under the age of 18 years.
Women who are pregnant or breast feeding.
It should be used cautiously in and please let the doctor know if the following applies to you:
People at risk of bleeding as there is an increased risk of bruising post procedure. These include people who have blood clotting disorders such as Haemophilia, those who are taking treatments with anticoagulant medicines such as Warfarin, Heparin, Aspirin and Anti-Inflammatory medicines. Certain herbal remedies such as Gingko Bilboa, St John's Wort and Vitamin E.
People with excessive weakness or wasting in the muscle to be injected, such as those patients with history of Stroke or Bell's palsy.
People with chronic breathing problems.
Are there any side effects?
Botox® Cosmetic is generally well tolerated by patients. Side effects are rare and usually transient in nature as Botox® wears off with time and is not permanent. The most common side effect would be a small 2mm bruise which would fade in a few days.
How long does it take to work?
Effects can be seen as early as 48 hours and can take up to two weeks for the treatment to take full effect. Be patient if it is your first time, the results are worth it.
How long does the Botox® treatment take?
One half hour is sufficient to fill out a patient evaluation form and for treatment to be given at your first visit. Clients may go home immediately following treatment.
Post care/ After care?
Specific instructions will be reviewed at the time of treatment, however you can download and print a copy here.
How much does Botox® cost in Winnipeg?
The cost for Botox in Winnipeg varies per patient and per area treated. Treatments can range typically from $150 to $400. Typical prices rage from $10 to $12 per unit before discounts and loyalty credits.
You will receive an exact quote during your consultation for Botox® cost in Winnipeg at the Derm Centre.
Call us today to book your consultation at 204-474-1221 or use our online Book a Free Cosmetic Consultation Form.
Will I be happy with the results?
Yes, there is a reason why Botox® Cosmetic is the number one cosmetic procedure performed in the world - it works, it is safe and it's reasonably priced. Over 12 million people have had Botox® injections in North America 1. 92% of 303 patients surveyed were satisfied with the results of their Botox® Cosmetic experience 2,3.
Data on file, Allergan, Inc.
Aesthetic Surgery Education and Research Foundation (ASERF), Botox® Cosmetic Use Survey, April 2005.
Facial Injectables Consumer User Survey; June 2010
Trust The Derm Centre for your Botox® Cosmetic injections in Winnipeg.
You can find more information on Botox® Cosmetic at Allergan's web site the maker of Botox® Cosmetic.
Book a free cosmetic consultation today online or by calling 204-474-1221.
The Derm Centre' team of skin professionals can recommend a personalized skin care and treatment program that is medically-safe and clinically effective for you. At each consultation, we will:
Review your skin concerns and your medical/treatment history
Conduct a thorough examination of your skin
Explain any recommended treatments, frequency and costs
Review pre and post-treatment care instructions
Answer any questions you may have to ensure you are comfortable with your treatment options