TriVantage™ Tattoo Removal/Laser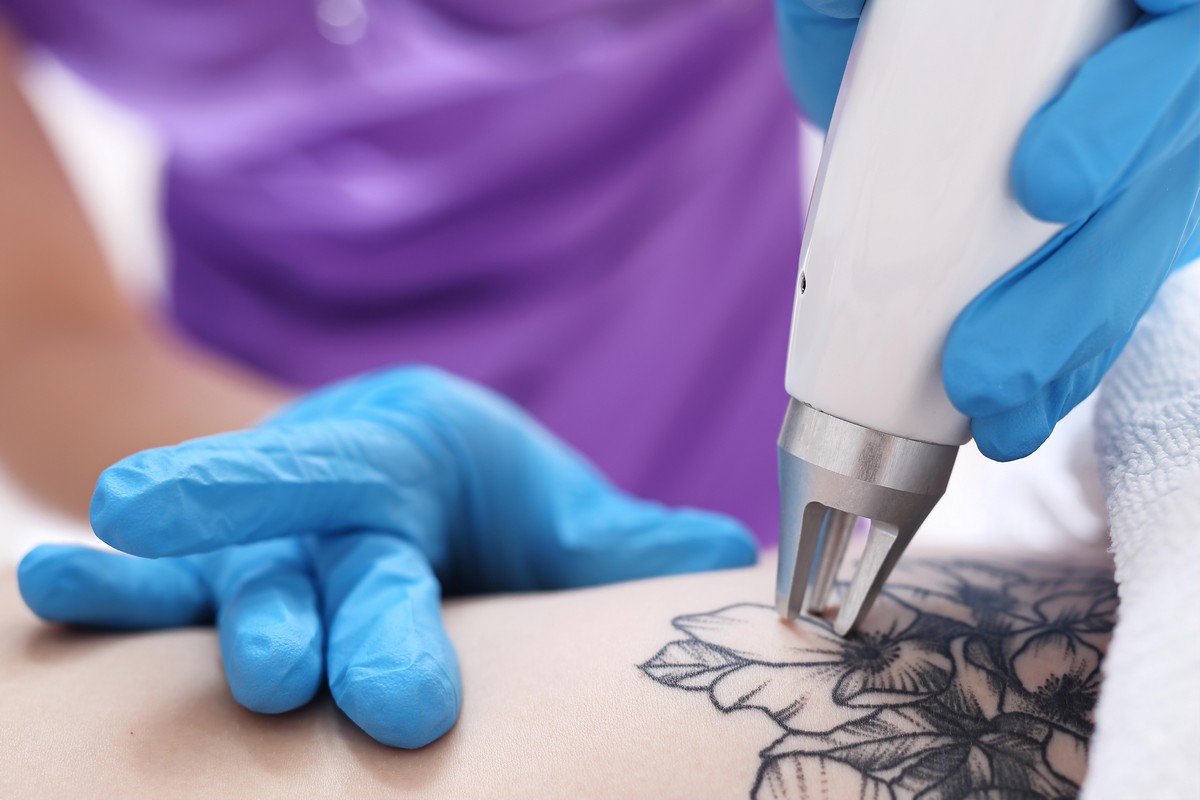 Regretting your tattoo? Eager to get rid of freckles or age spots? Alex TriVantage™ provides an effective tattoo and spot removal solution!
The Derm Centre uses the powerful Alex TriVantage™ laser to remove even multicoloured inks-safely and with less discomfort than other treatment options. It is proven to work on a wide range of skin types and a wide range of tattoo inks including stubborn colours like green, blue and black. Alex TriVantage™ can also reduce the appearance of sun spots, age spots, freckles and other pigment irregularities.
The Derm Centre's Alex TriVantage™ laser will help you start over with clearer skin. It is effective in the removal of:
Lentigines
Nevus of Ota
Café-au-lait spots
Get the laser treatment that's proven to work!
Additional Information
How does Alex TriVantage™ remove tattoos, age spots and other pigment issues?
Alex TriVantage™ uses a variety of laser wavelengths to specifically target various colours of tattoo ink or the pigments that make up freckles or spots. You can expect to undergo a number of treatments in order to fully remove your tattoo, and the number of laser pulses will depend on the size of your tattoo.
Are Alex TriVantage™ laser treatments painful?
Alex TriVantage™ is considered less painful than other treatment options. The degree of discomfort varies from person to person, depending on his or her pain threshold. Most patients do not require pain management. In some cases, depending on the nature and location of the tattoo or spot, your practitioner may elect to use some form of topical anesthetic.
What can I expect following my Alex TriVantage™ treatment?
We may opt to apply cold or cool compresses to soothe the treated area, and we might also recommend a topical antibiotic ointment. In the first few days, avoid scrubbing the area or using abrasive skin cleansers. A non-stick dressing may help prevent abrasion, and we may recommend a sun block as well.
Are Alex TriVantage™ treatments safe, and are there any side effects?
Unlike non-laser treatments, Alex TriVantage™ selectively treats the tattoo or spot while leaving surrounding skin undamaged, so the procedure is safer and more comfortable. You may experience temporary discolouration or reddening around the treated area, and some patients report discolouration of the skin for a few months after treatment. The skin will typically return to its normal pigmentation colour. It's important that you follow our recommendations for proper care post-treatment.
Book a free cosmetic consultation today online or by calling 204-474-1221.
The Derm Centre' team of skin professionals can recommend a personalized skin care and treatment program that is medically-safe and clinically effective for you. At each consultation, we will:
Review your skin concerns and your medical/treatment history
Conduct a thorough examination of your skin
Explain any recommended treatments, frequency and costs
Review pre and post-treatment care instructions
Answer any questions you may have to ensure you are comfortable with your treatment options