Blepharo Peeling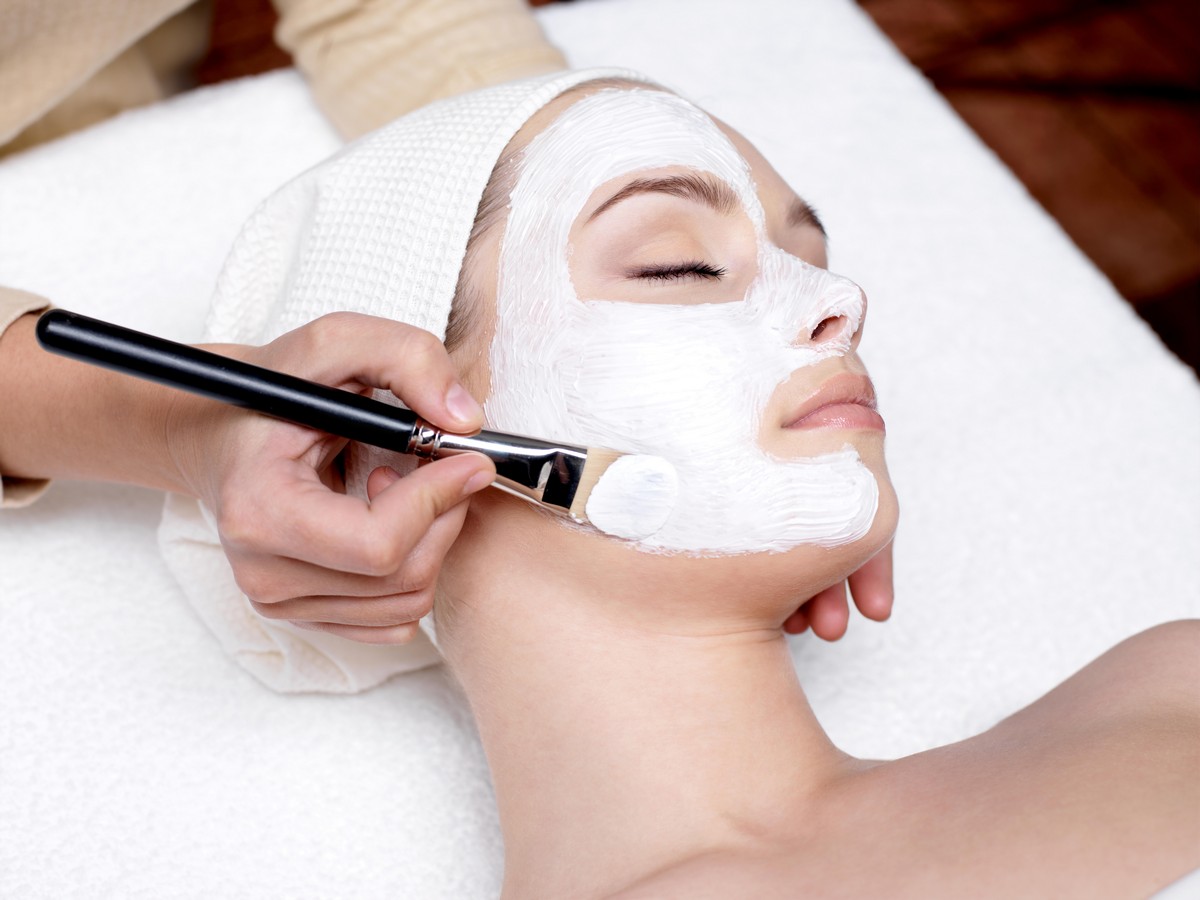 Blepharo peeling is a term used for the non-surgical approach to eyelift surgery. It can help to freshen up and improve the eyelid area, while smoothing wrinkles in the upper and lower eyelid area. Blepharo peels can also help to improve drooping or hooding in the upper eyelid area, and as well as the dark circles under the eye.
With the blepharo peel, a more youthful look to the eye area can be achieved. This is a common area of concern for many men and women as the eye area is very important for overall appearance, and is also the area that starts aging early due to the skin being thinner than the rest of the face.
A blepharo peel is considered a deep chemical peel, and uses phenol croton oil. Phenol peels are applied to deeply penetrate the middle layer of skin to remove damaged skin cells. Patients will see a dramatic improvement in skin appearance, texture, and laxity, while stimulating collagen production.
Before and After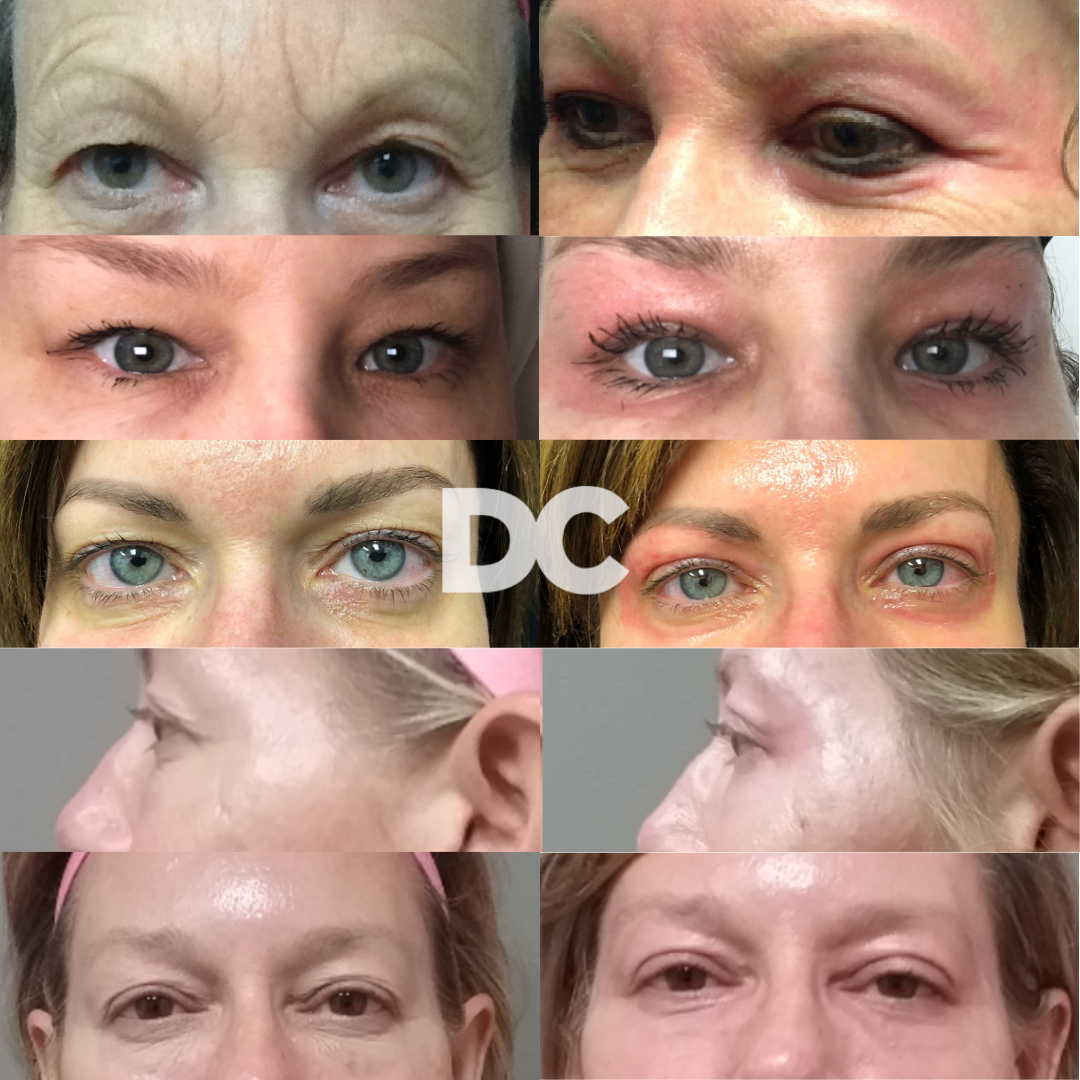 Additional Information
How does it work?
Modified phenol, or croton oil peels can be used as a great non-surgical alternative to a blepharoplasty (eye-lid surgery). This peel is also known as a "chemical eyelift" because it is the deepest type of peel available and therefore has more dramatic and notable results. Deep peels remove the top layers of damaged and weathered skin to the dermal layer of the skin to reveal new, smooth and taut skin.
What is the difference between blepharo peeling and surgery?
Peels tend to appeal to more patients as there is a trend to avoid surgery. It also reduces the potential for over correction and a permanently staring or surprised look. Modified phenol (Croton oil or Hetter's) peels also treats wrinkles and fine lines, and not only the excessive skin such as surgery. The procedure can be performed quickly, without and the need for an operating room, and has fewer risks associated compared to surgery. Furthermore, surgery can result in more hematomas, bruising, asymmetry, and overcorrection. Surgery can also leave linear white scars or hollowing of the eye, and it can alter the crease or shape of the eye. There are also some benefits to surgery that are important to consider when making your decision in treatment. Some benefits of surgery are that it can remove more skin if the eye is very hooded, and it can also remove fat pads. However, the current trend is to try to conserve fat to avoid hollowing.
How many treatments are required?
Only one treatment is needed for amazing results for the majority of patients.
How do I prepare for my visit?
Please read our consent form and pre and post care instructions to prepare for the treatment, to understand how to care for your skin before, during and after your treatment. It is also important to make sure you have a ride to and from the clinic. Often, a retinol cream should be used prior to the treatment to ensure the deepest penetration.
What is the downtime associated with this procedure?
Due to the amazing results that can be achieved, there are 10-14 days of downtime associated with this procedure. The area will appear red, brown and/or swollen. After 10-14 days, makeup can be used to help cover residual redness. The redness will take longer to resolve.
What are the risks?
Risks to deep peels are lower than surgery, which is why a lot of people are opting toward this non-surgical alternative. Redness, swelling and temporary pain or discomfort is to be expected.
Some rare side effects can include bruising, lower eyelid ectropion or more eye show, scarring, significant change to asymmetry, darker or lighter skin colour, persistent swelling, complications requiring surgery post peel, pain, dry eyes, headaches, chemical burn to eye, or infection.
What are the benefits?
One of the main benefits to this type of chemical peel is that it can target lines and wrinkles that are already on our skin. Deep peels create the most collagen and softens the deepest lines. It also provides lasting and dramatic results with only one treatment. Compared to other chemical peels and laser treatments, modified phenol, Hetter's, or croton oil peels offer remarkable improvements to the skin quality, texture and laxity, while providing natural looking results. Deep peels offer an amazing alternative to surgery, while being more cost-effective and lower-risk.