Micro-needling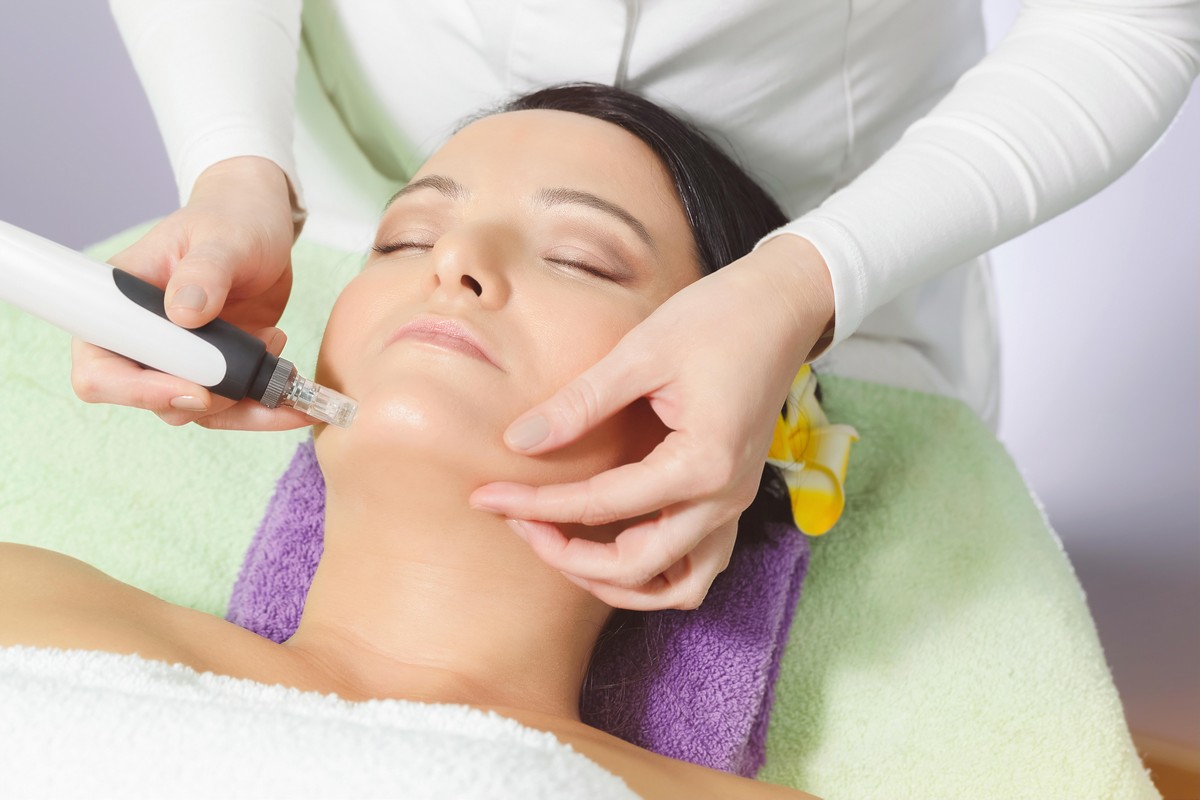 Are you feeling as though your skin is textured? Do you have acne scarring, or fine lines?
Micro-needling, is the most exciting recent innovation in skin rejuvenation. Micro-needling devices contain a unique tip that provides exceptional results, and can treat a number of different skin conditions. Micro-needling (or skin needling) is for skin tightening, lifting and rejuvenation. Treatments stimulate natural collagen and elastin production in the skin, helping to reduce fine lines and wrinkles, minimize acne pore size, improve surgical and acne scars with minimal downtime.
Treatment in: 1 hour
Results in: 1-2 weeks
Results last: 6-12 months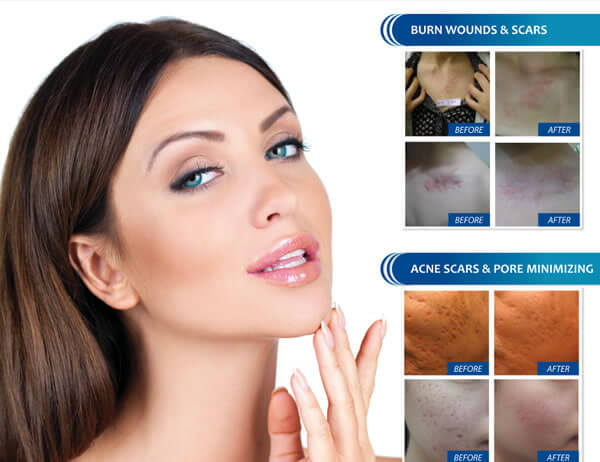 Advantages
Short treatment times
Virtually no downtime
Minimal discomfort
Safe on all skin types (when performed by a trained physician or skin expert at The Derm Centre)
Skin Conditions that may be treated
Lip wrinkles
Skin Texture / Tone
Pore appearance
Increase product absorption
Superficial facial wrinkles
Skin texure on the neck
Acne Scarring / Trauma Scarring
Melasma and Pigmentation
Textural improvements to chest
Stretch marks
Treatment on the face is the primary location, but skin needling can successfully be used on any area of the body.
Before and After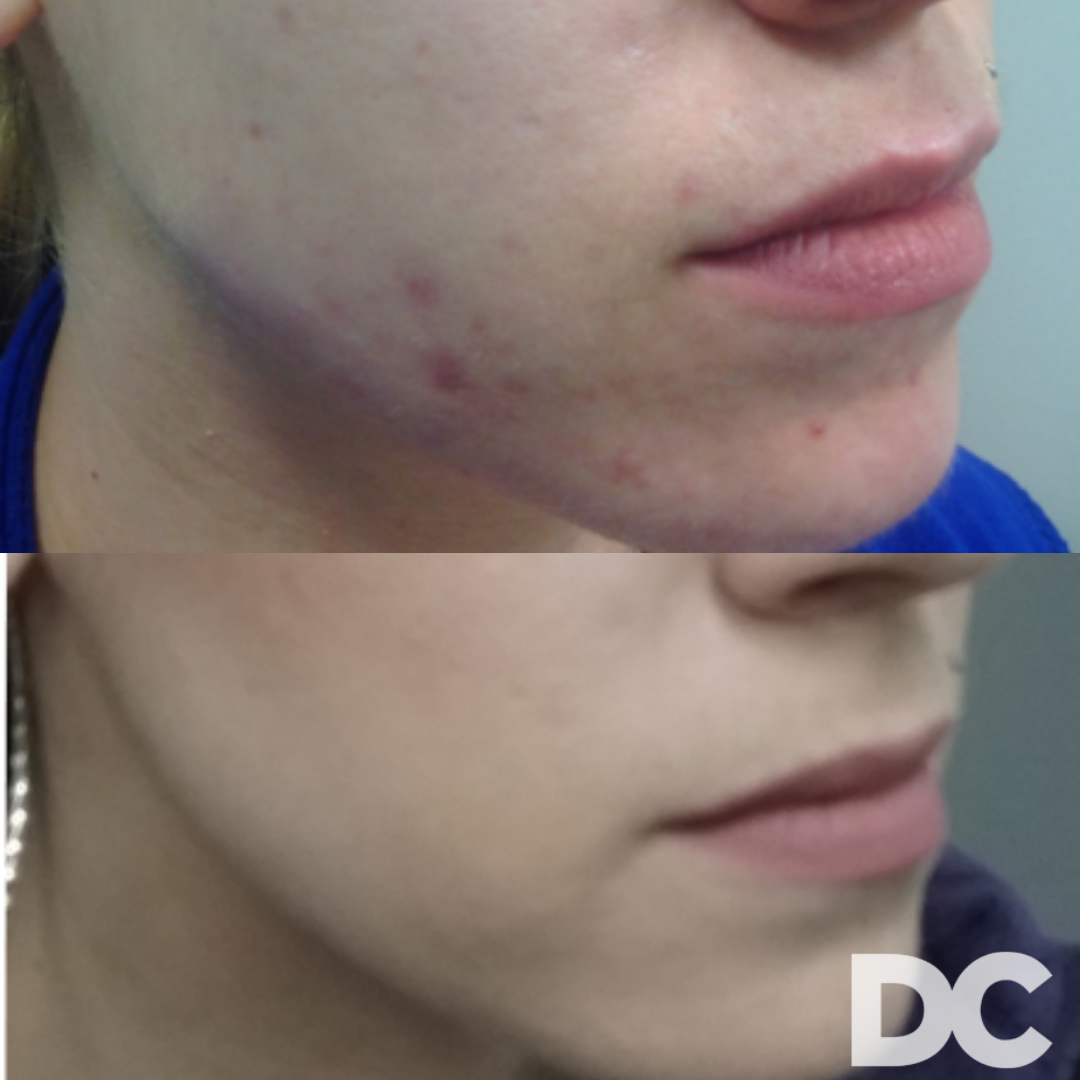 Videos
Additional Information
How does skin needling / micro-needling work?
The premise is simple - create a small wound and the skin will respond with collagen production and new skin cells. Depending on the depth of the needle penetration, the Dp4™ can offer skin rejuvenation levels from the simple enhancement of product absorption to the clinical treatment of scars and wrinkles.
How deep does the Dp4™ go?
Needle pene-tration can now be increased up to 3.0mm. With the deepest needle penetration ever offered by Dp4™, this innovative setting effortlessly and rapidly treats body contours and thickened, fi-brous tissue. Face and body contours may be effortlessly treated.

Is skin needling painful?
Superficial treatment levels are very tolerable with nothing more than topical numbing gel (the lightest application requires no numbing at all) applied prior to the treatment. In the instance of aggressive treatments, we will discuss the options for making the treatment the most comfortable for you.
What about Downtime?
Day 1: Erythema or red appearance will depend upon how aggressive the treatment was performed.Day 2: A red hue or pink hue persists like a moderate sunburn. Swelling may be more noticeable on the second day.Day 3: Skin can be pink or normal colour. Swelling subsides.
Book a free cosmetic consultation today online or by calling 204-474-1221.
The Derm Centre' team of skin professionals can recommend a personalized skin care and treatment program that is medically-safe and clinically effective for you. At each consultation, we will:
Review your skin concerns and your medical/treatment history
Conduct a thorough examination of your skin
Explain any recommended treatments, frequency and costs
Review pre and post-treatment care instructions
Answer any questions you may have to ensure you are comfortable with your treatment options