Dysport®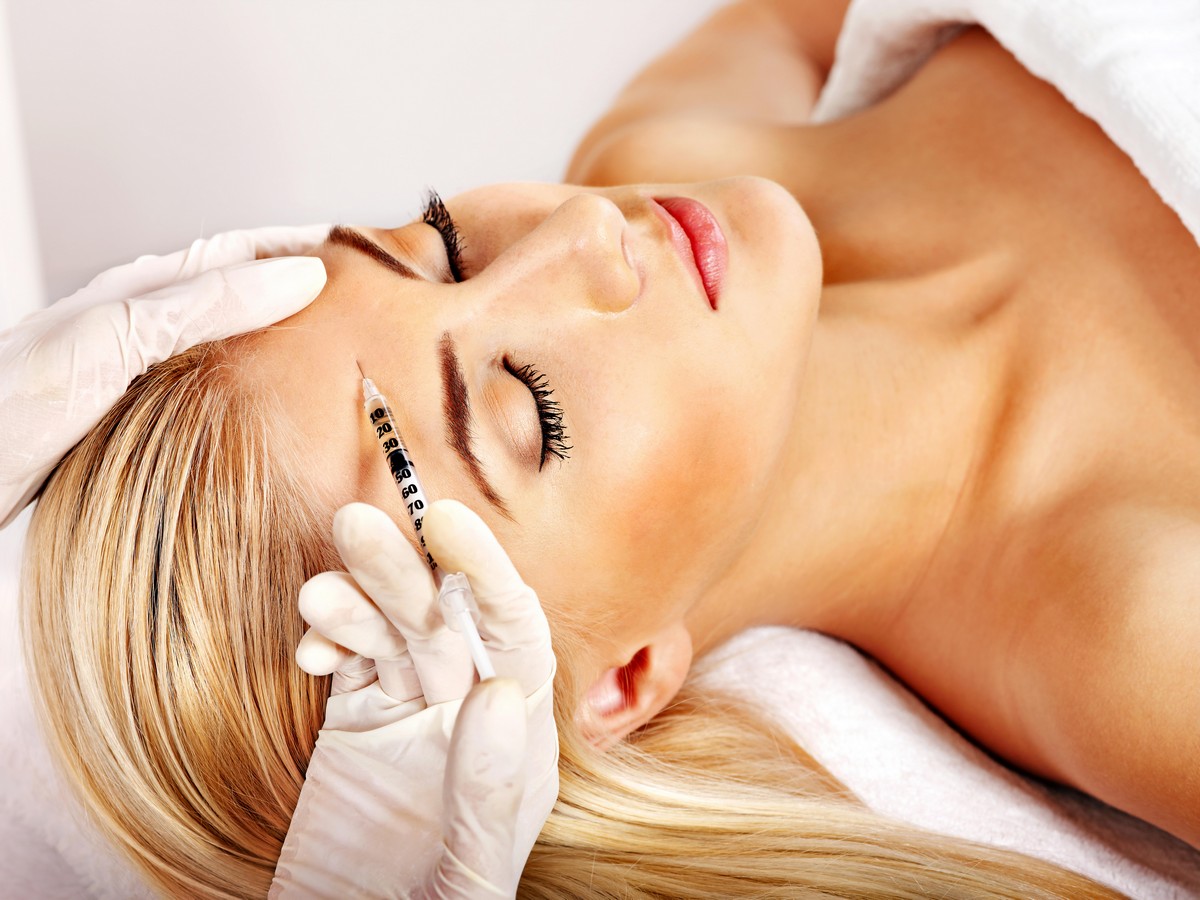 Dysport® is a neuromodulator that works essentially the same way as Botox® Cosmetic. It is injected to reduce unwanted, moderate to severe lines and wrinkles, giving you a younger and more relaxed appearance.
What areas can be treated?
Dysport® delivers temporary improvements in moderate to severe frown lines, crow's feet, forehead lines, brow lift, neck lift, upper lip lines, neck bands, dimpling chins, gummy smiles and more.
How does Dysport® work?
Dysport® blocks the signal from the nerve to the muscles, ultimately resulting in a reduction of muscle activity and temporarily preventing contraction of the muscles that cause lines and wrinkles. Treatment generally takes just 10 to 20 minutes.
How often can I get injections of Dysport®?
You should not need a treatment with Dysport® more frequently than every 90-180 days. Dysport® relaxes the muscle for 3 to 6 months. Repeat injections are required to maintain your appearance. When you notice the effects starting to diminish, you should contact The Derm Centre to book your next treatment.
Can I use Dysport® and still look like me?
YES!! We don't want you to look like the Housewives of Manitoba!! Dysport® improves the look of lines near to the muscle injected, and does not change the look of your whole face. The untreated facial muscles still work normally and feel the same, allowing you to freely show facial expressions, such as smiling in untreated areas. You will not have a frozen face.
What are the side effects of Dysport®?
Most patients tolerate the injections really well. Temporary swelling from the saline that the Dysport® is dissolved into last a few minutes. The most common side effects are a small bruise at the site of injection, nose and throat irritation, headache, injection site pain, injection site skin reaction, upper respiratory tract infection, eyelid swelling, eyelid drooping, sinus inflammation, and nausea. Should they occur, they are mild and reversible as Dysport® wears off. Other side effects after cosmetic use are rare.
How long has Dysport® been used?
Dysport® is a very safe solution to help improve lines and wrinkles. Dysport® has a history of use in other countries since 1991. Outside the U.S., it was first approved for aesthetic use in 2001. It was approved for use in the United States for aesthetic purposes in April 2009.
Who should not be treated with Dysport®?
If you have a disease that affects your muscles and nerves such as amyotrophic lateral sclerosis (ALS or Lou Gehrig's disease), myasthenia gravis or Lambert-Eaton syndrome then you should not be treated.
Do not have Dysport® treatment if you are allergic to Dysport® or any of its ingredients, cow's milk protein, if you have an allergic reaction to any other botulinum toxin product (such as Myobloc® or Botox®), or have a skin infection at the planned injection site. Dysport® should not be used in children or in women who are pregnant or breastfeeding.
Dysport® may not be right for you if you have surgical changes to your face, very weak muscles in the treatment area, your face looks very different from side to side, the injection site is inflamed, you have droopy eyelids or sagging eyelid folds, deep facial scars, thick oily skin, or if your wrinkles can't be smoothed by spreading them apart.
Before and Afters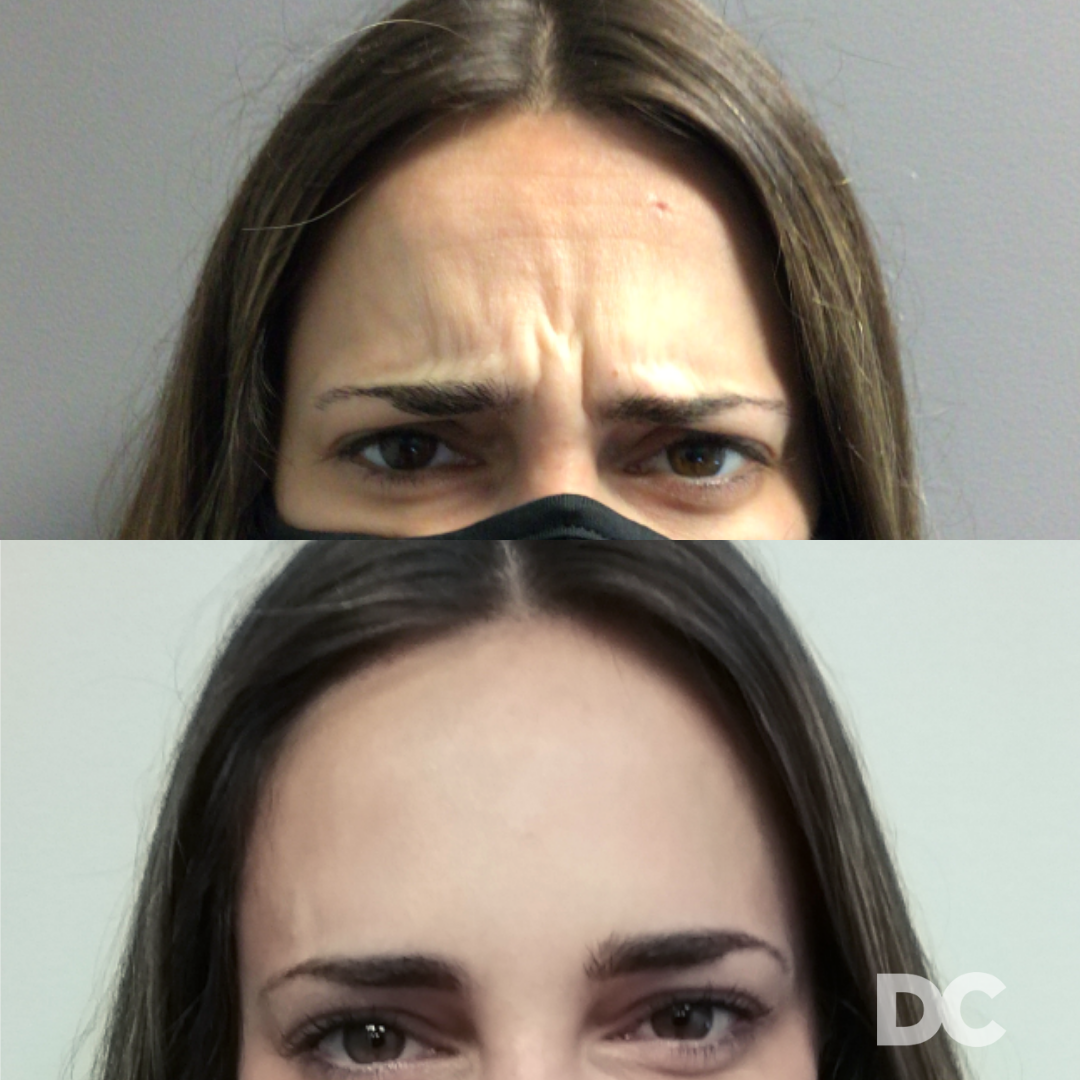 Book a free cosmetic consultation today online or by calling 204-474-1221.
The Derm Centre' team of skin professionals can recommend a personalized skin care and treatment program that is medically-safe and clinically effective for you. At each consultation, we will:
Review your skin concerns and your medical/treatment history
Conduct a thorough examination of your skin
Explain any recommended treatments, frequency and costs
Review pre and post-treatment care instructions
Answer any questions you may have to ensure you are comfortable with your treatment options