LightSheer® Laser Treatment
At The Derm Centre, our commitment to using only the highest-quality technology has brought us to offer our patients the LightSheer® Laser hair removal system.
A Comfortable, Effective Way to Achieve Smoother Skin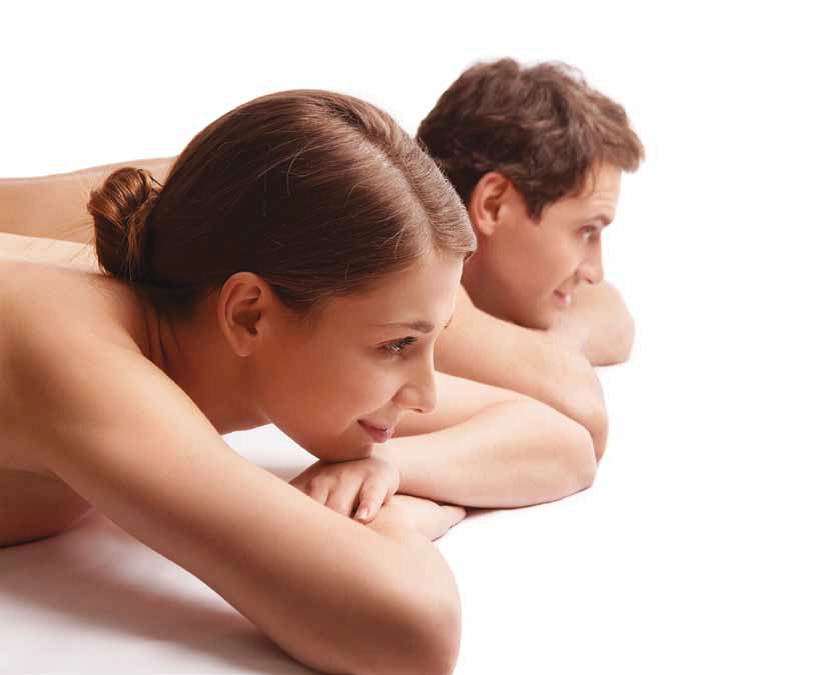 Unwanted body hair can be a continuous cause of anxiety. Millions of people hide it, pluck it, shave it, wax it, use pungent creams and lotions or undergo painful electrolysis, all in an attempt to get rid of unsightly body hair. People are looking for safe, effective permanent hair removal solutions. The Derm Centre provides relief with the LightSheer® treatment, which can permanently reduce hair growth in unwanted areas to achieve a smoother skin appearance.
Advantages of Laser Hair Removal
Conventional methods of hair removal can be painful, messy, inconvenient, time consuming and simply ineffective. All of these methods require frequent and ongoing treatment in order to keep up the appearance of hairlessness. This LightSheer® treatment avoids these problems and inconveniences. Patients hair removal is quicker, safer and more comfortable. Plus, the results of laser hair removal last far longer than traditional methods.
How It Works
The LightSheer® Laser System, with its unique combination of laser parameters, penetrates tissue to destroy the base of the hair follicle and stunt hair re-growth. At the same time, the LightSheer® system's aggressive cooling provided by the ChillTip™ handpiece minimizes potential collateral epidermal damage caused by light absorption by melanin in the epidermis. This patented ChillTip™ combined with efficient, reliable, high-power diode technology, makes this treatment the most advanced hair removal system available - and its results are clinically proven.
Every hair on the human body grows in cycles. The 3 cycles of hair growth are the anagen stage (growing stage), Catagen stage (the hair shaft is separating from the papilla) and the telogen stage (the hair is completely inactive and detached from the papilla). The hair is only permanently eliminated during the anagen stage, and approximately 20% of the hairs are in this stage at any given time, therefore a series of treatments are required for the most desirable results.
The Procedure
Every LightSheer® treatment is performed by a highly trained and experienced technician. In accordance with our practice's commitment to superior patient care, we hold ourselves to a higher standard of technological advancement, training and safety, which translates directly to a patient experience that is unparalleled elsewhere.
On average, the procedure can take anywhere between a few minutes to an hour. Multiple treatment sessions are recommended for ideal results, as the hair follicles in the active growth phase are most receptive to the laser's energy and not all hair is in this phase at the same time. Most patients find the sensation of the actual treatment to be of minor discomfort and are able to tolerate it without much trouble. After the procedure, the majority of patients are able to resume normal activities immediately.
Additional Information
Is laser hair removal permanent?
In 90 percent of individuals, hair reduction through laser removal is permanent. Most patients who are good candidates for laser hair removal can achieve 70-95 percent hair reduction. Choosing the right laser treatment and treatment schedule for your hair and skin type will maximize your success. Permanent hair reduction means that although laser treatments with these devices will permanently reduce the total number of body hairs in an area, they may not result in a permanent removal of all hair.
How many treatments will I need?
With each treatment, most clients will lose 20 percent of the hair that is present and actively growing. An average of six to eight treatments are required by most women, and eight to ten treatments are required by most men. Depending on your hair and skin type, and the density of hair in the area being treated, you may require fewer or more treatments.
How long do I have to wait in between treatments?
Although waiting times in between treatments may vary, the general guideline for most patients is six weeks for the face or neck areas, and eight to ten weeks for all other areas of the body. Our technicians will help you to achieve the best results by showing you how to prepare for your laser hair removal treatments and customizing a schedule for you to follow.
Is laser hair removal painful?
No treatment to remove unwanted hair is completely painless. However, most of our patients do not find the treatments more painful than waxing. The sensation is most often described as being like a mild pinch or an elastic band being snapped on the skin. Of course, some areas to be treated are more sensitive than others. Our technicians can review various methods for reducing the discomfort in these cases.
Who is a good candidate for laser hair removal?
Laser hair removal treatments work most successfully on hair that is light brown to black. Patients with blonde and red hairs can be treated, although very pale blonde, white, and grey hairs often do not respond well. Although almost all skin types can be treated with laser hair removal, very dark (heavily pigmented) skin may require more treatments than average.
What areas cannot be treated with laser hair removal?
Almost all areas of the face and body can be treated. Areas that cannot be treated include the eye region and eyebrows, mucous membranes, the top of the head, and any area marked by moles or tattoos. Also, any areas of the face or body that are freshly tanned should not be treated with laser hair removal. It is necessary to use sunscreen (SPF 30-45) and avoid sun exposure for a minimum of four weeks before and after treatment.
What does it cost?
The cost of this treatment varies by the area and amount of areas being treated.
Book a free cosmetic consultation today online or by calling 204-474-1221.
The Derm Centre' team of skin professionals can recommend a personalized skin care and treatment program that is medically-safe and clinically effective for you. At each consultation, we will:
Review your skin concerns and your medical/treatment history
Conduct a thorough examination of your skin
Explain any recommended treatments, frequency and costs
Review pre and post-treatment care instructions
Answer any questions you may have to ensure you are comfortable with your treatment options