What to Know About Botox Lip Flip
April 20, 2021
When talking about the most popular cosmetic procedures, the words "Botox" and "lip fillers" are likely to come up a few times. And while both are amazing beauty treatments on their own... there's a trendy new procedure that lets you "do both" - and it's called Botox lip flip. While lip fillers are great for adding fullness and volume to the lips, it can be difficult to change the actual shape of the lips without more invasive measures. The fullness is there, but the foundation sometimes isn't, depending on a variety of factors. Botox lip flip might just be the solution you need, and there are a few things you should know about this popular new treatment.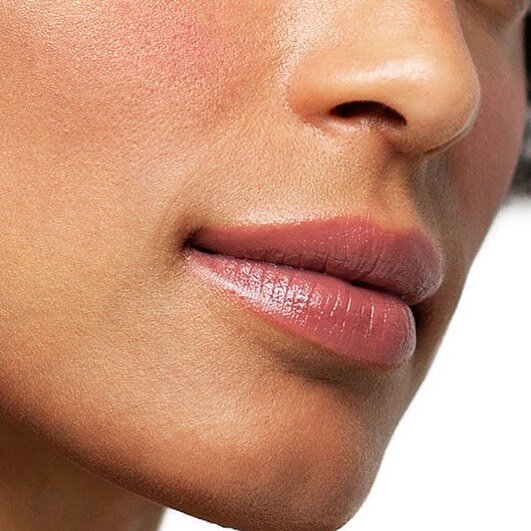 What is Botox Lip Flip?
While Botox lip flip also provides you with fuller, more beautiful lips... the treatment is quite a bit different than classic fillers. Instead of simply injecting your lips with Restylane or Juvéderm to add volume, a Botox lip flip consists of your practitioner injecting neuromodulators (AKA, Botox) strategically into your upper lip near the Cupid's bow. This relaxes the orbicularis oris muscle, which then releases tension and causes the lip to flip upwards, creating a pouty effect that naturally unfolds over days or even weeks. However, you will typically see your final results between 5-7 days after treatment.
Is Botox Lip Flip Right For Me?
This treatment is ideal for somebody who wants a subtle, yet significant, change in the appearance of their lips, but isn't ready to commit to fillers just yet. Think of it as a middle ground between your favorite lip plumper gloss from the drugstore and lip injections at the Kylie level. As the Botox is injected and the relaxed orbicularis oris muscle rolls the upper lip out, you'll notice a significantly plumper and prettier pout... but the results will be more subtle than lip fillers. This is because no volume is physically added to the lips. So if you're wanting a dramatic change, a Botox lip flip may not be for you. But if you're looking for a treatment that will give your lips a beautiful boost, without the commitment or risk of going overboard, a Botox lip flip is the perfect first step.
What to Expect
Another reason that Botox lip flip is ideal for a subtle transformation? It only lasts for about three months. That means that you can decide after 90 days if you want to continue with this treatment, go with lip fillers instead, or try another set of injectables. But we're sure that you'll love the results of your Botox lip flip, as they deliver a subtle, naturally beautiful pout along with a major boost of confidence.
You can expect to pay between $100 to $600 for a Botox lip flip treatment - which typically only takes about 10 minutes to administer. Of course, like any other injectable procedure, there are a few precautions that you'll want to take beforehand. For several days before going in for your Botox lip flip, avoid the following to prevent bruising and soreness:
Anticoagulants such as aspirin and ibuprofen
Alcohol
Blood thinners
Fish Oil
Multivitamins
While you may experience slight bruising or soreness for a couple days after your Botox lip flip, this will subside... and you'll experience a perfectly plump (yet subtle!) pout like never before.
What is the Difference Between a Lip Flip and Lip Fillers?
There are quite a few differences between these two treatments - from the way they are distributed to the end result. Which one is right for you? That's up to you and your practitioner! Lip Flip is a less invasive procedure, as no fillers or substances are physically injected into your lips. Instead, it essentially serves as Botox for your lips... with the muscle above your Cupid's Bow relaxing to "flip out" your upper lip and give the illusion of a fuller pout. That's right, illusion. While a Lip Flip definitely enhances the natural shape of your lips and creates a fuller pout, there's no Restylane or Juvederm making your lips bigger. That's all you, and the injection produces a very natural, subtle effect that's ideal for beginners. Or perhaps, those who are content with the volume of their lips... but simply want to enhance the natural shape or create a lifting effect for more symmetry.
While Lip Flip is a popular and ultra-effective treatment, and less pricey than Lip Fillers, it also depends on what you're looking for. Results can take up to a week to unfold (pun intended,) and typically last a few months for the majority of people. If you're looking for a significant increase in volume to your lips and immediate, long-lasting results... you may want to consider lip fillers instead. There are plenty of positives with this treatment, as you can work with your practitioner to achieve the right filler (Restylane, Juvederm, etc) and desired end result that you want. Here's the bottom line - if you're looking for a subtle, stunning, and relatively short-term enhancement... a Lip Flip is definitely for you. Want something a bit more long-term? Let our Youth Haus practitioners walk you through the process of lip fillers!
Before and After: Botox Lip Flip Results and Benefits
Benefits:
Subtle, natural lip enhancement that still "looks like you"
Zero downtime
Less costly
More non-invasive than lip fillers
Minimal side effects
Results last three months - ideal for beginners or those looking for a "trial period" before lip fillers
All About Botox Lip Flip
Your lips are one of the most beautiful features on the face, and a slight enhancement can go a long way. Botox Lip Flip isn't just a trendy procedure - it's the ideal treatment for those who want to accentuate their pout, while still looking just like themselves. Since the non-invasive treatment has minimal downtime and doesn't require any filler injections, you can easily get it done on your lunch break at work. And sure, the results take 5-7 days to show in full capacity, but watching them unfold to reveal your upgraded pout can be a lot of fun. Lip Flip is the ideal middle ground between your favorite lip plumper gloss from the drugstore and lip injections at the Kylie level... and we can't wait to see your favorite lipstick on your newly enhanced lips!
www.youthhaus.com/blog/what-to-know-about-botox-lip-flip
---